Previous Builder
Next Builder
Date: 11-01-2018

Number of Hours: 2.00

Short Description: Work on brakes.

Removed the wheels and brake shoes. Rounded the brake cams. Drilled and tapped the brake plate to accept the wheel pants. Greased the cams and wheel bearings and re-assembeled the brakes. Installed the wheels. Getting the measurements just right required installing and removing the wheels several times.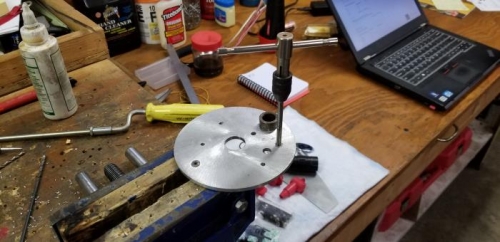 Drill and tap the brake plate.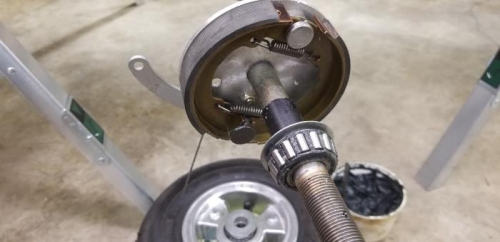 Grease the wheel bearings.
Previous Builder
Next Builder