Date: 02-20-2020

Number of Hours: 3.00

Short Description: Clear coated wingwalk bays

Trimmed washers on the rear spar aft brackets to provide clearance for the wing walk skins to lay on the rails flush. Used a standard cut-off wheel on the dremel. Applied the 1st coat of Clear Coat to the bays on both wings. It took more CC than I expected. Approximately 30cc per wing. The 2nd coat will probaby require about half that much based on previous experience.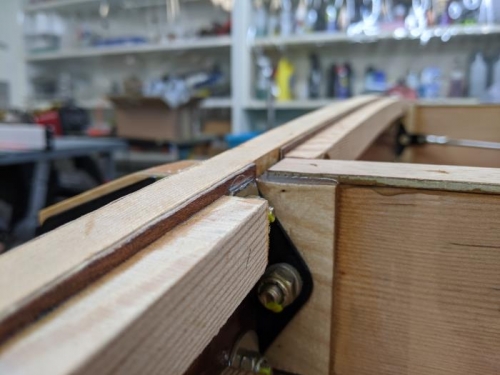 Washer trimmed flush with top of the rails.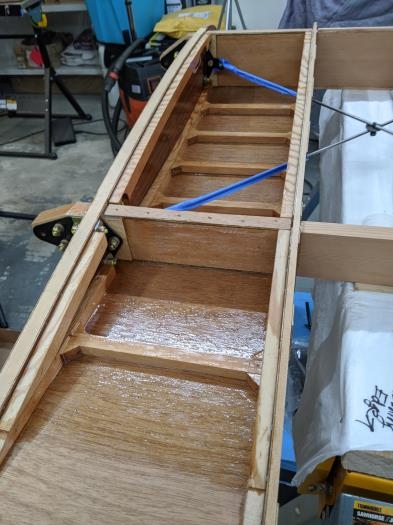 1st coat soaked up like a sponge!