Previous Builder
Next Builder
Date: 02-10-2021

Number of Hours: 6.50

Short Description: Flap construction cont.

Continued assembling the L. Flap. Installed top skin and both nose skins. I learned during Aileron construction that those nose ribs can be a 2 man job to get them formed around the nose ribs and cleco'd in place. The Flap skins are even longer so i came up with a great solution using ratchet straps to putt the skins into place. Worked amazingly well. (See Image #2)

Once all cleco'd together, I install and drilled the training edge and cleco'd it directly to the table.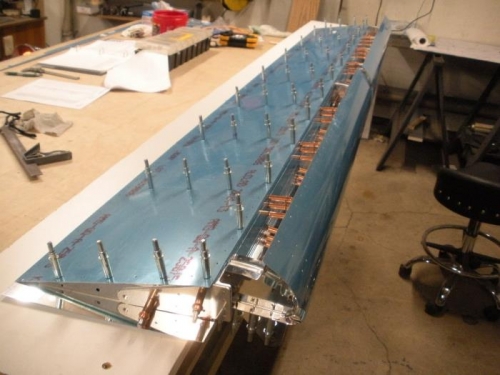 Skins installed.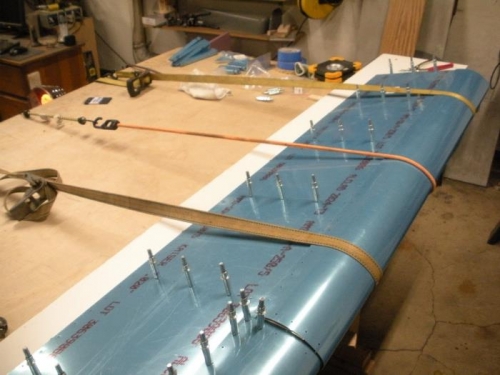 Using ratchet straps to form the nose skins into place.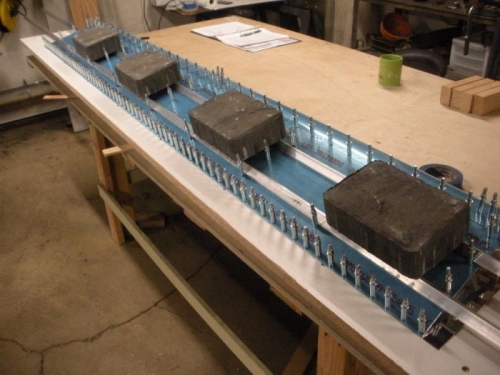 Weighted to the table and trailing edge drilled.
Previous Builder
Next Builder