Previous Builder
Next Builder
Date: 02-09-2019

Number of Hours: 6.50

Short Description: Rudder assembly

Mixed up a batch of primer and sprayed all the ribs, spar, and small parts. This stuff dries really fast and i could start assembly after just an hour.
Riveted the spar reinforcements and nut plates in place. Then the 904 bottom rib and all the parts that go with it. I've decided to opt to use the "LP4-3" (Per Van's directions) at the bottom of the 705 "horn brace". Just to hard to try to buck "AN470" rivets in there. (I'm sure i would cause more damage than anything). Bad news is..... I don't have enough LP4-3 rivets. So, another trip to Van's on Monday i guess.
Assembled the counter weight rib, skin and installed the counter weight. Had to trim a very small corner off to clear rivets inside the rib.
Got the R. side skin clecoed in place before stopping for the day.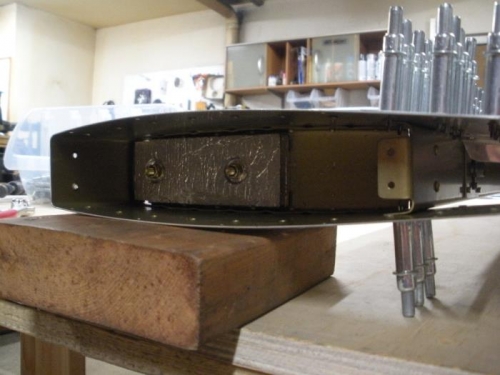 Counter weight installed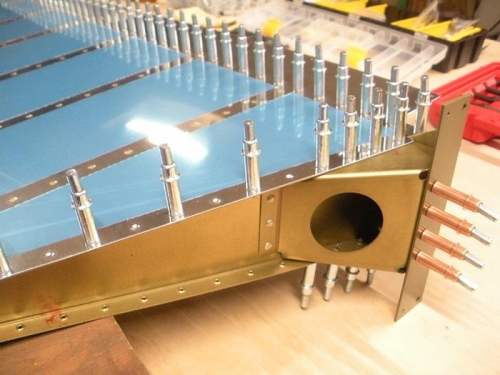 Rudder horn brace
Previous Builder
Next Builder