Previous Builder
Next Builder
Date: 02-03-2019

Number of Hours: 0.00

Short Description: 2: Shit it's Hot!

It's been a very hot summer all across Australia this year, and the outback has definitely not been spared any relief.

For the majority of the afternoon today it was over 40C in my shed. Very uncomfortable indeed! ... and very slow going.

Can't wait for the cooler weather.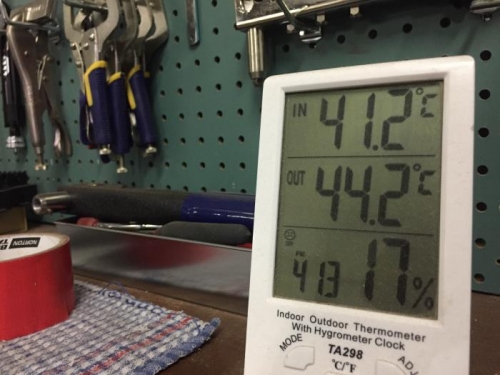 41C inside my shed today!
Previous Builder
Next Builder