Date: 03-02-2021

Number of Hours: 0.00

Short Description: The Big Move - Part 1a

Well, the time has come for Miss Tango to be introduced to her new home in Mount Gambier.

I've been renting a private shed in Roxby Downs for the last 4 years, and a few weeks ago the owner advised me that he now has other plans for the property and I needed to start moving out. I put out my feelers to try and find another shed in Roxby, but alas, all leads have ended up dead ends, so yesterday I bit the bullet and made the decision to move Miss Tango to her forever home early.

Tonight I started by loading the fuselage onto my new 10'x5' trailer (with the help of mate PeteT), and then tying it down nice and solid. I'll add some protection to the windshield and canopy, and perhaps the firewall, tomorrow night.

Although I spent three hours in the shed tonight, I don't consider this building, so am not logging hours for this.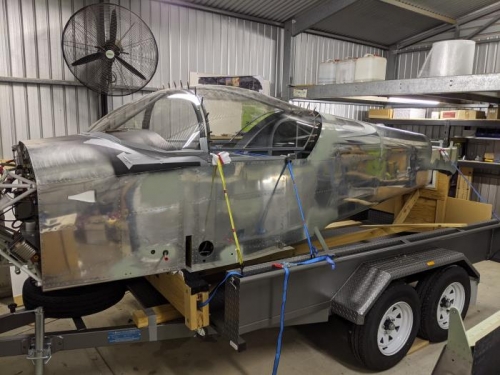 Miss Tango has wheels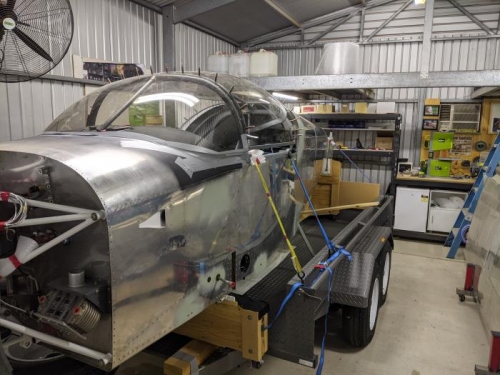 A bit more up-front protection still required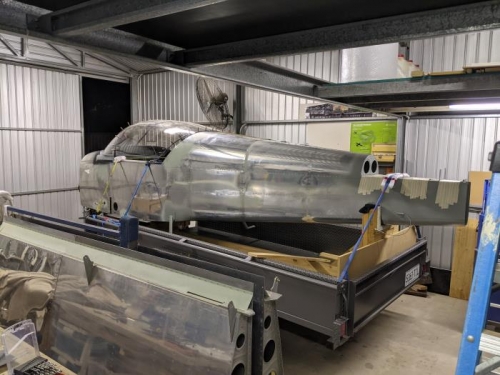 She's itching to get out!