Date: 04-22-2019

Number of Hours: 4.00

Short Description: 2: Engine Instrument Wiring

This afternoon I started running the Engine Management System (EMS) wires to their appropriate locations. Have run wires to the following:
* CHT/EGTsensors (to their respective sides of the firewall)
* Oil and Fuel Pressure sensors
* Oil Temperature sensor
* MAP sensor
* Fuel Flow sensor
* Ammeter Shunt
* Starter switch, for RPM L/R pickup from P-leads
* CO Monitor (cabin air CO level and temp)

Not a lot to show for it when running wires around, so pictures below don't really do my afternoon's work justice. I can see light at the end of the tunnel, however, after what has seemed like an eternity running wires through this aeroplane.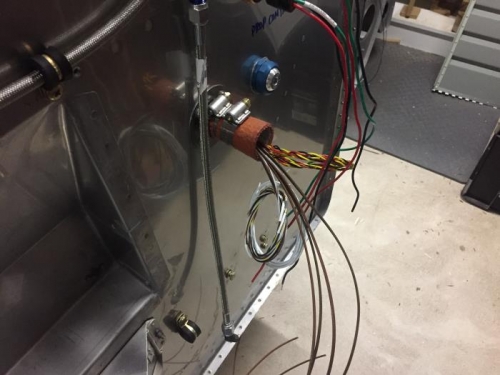 Sensor wires now appearing forward of the firewall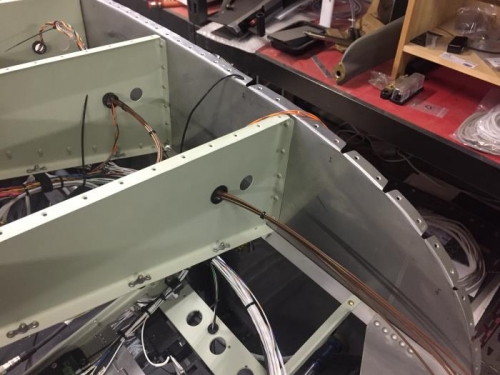 CHT and CGT wires, running to the left side for cyl's 2/4, and right side for cyl's 1/3 (I think)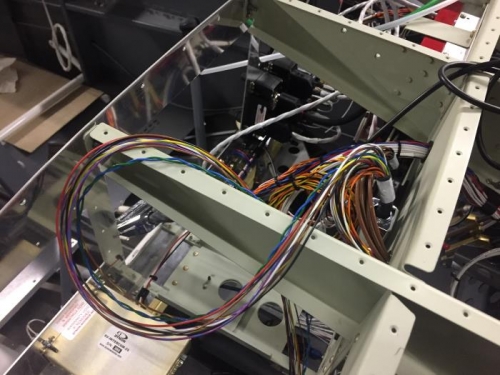 There's quite a few unused inputs left on the EMS module.