Date: 07-11-2020

Number of Hours: 3.10

Short Description: Port strake top skin tapes

All still a bit tacky, so mostly left it to cure, but fiddled around the edges.

Went to trim the outside tip of the upper port skin to match the lower, and discover it overhangs by almost 1". This will make my layup #6 a smidge over 1.5" wide. Hmmmmm. I knew it was bigger, but not that much. Decide to retain as much as I can but butting the OD rib under the inner skin, instead of placing it on the outside. Mark the new cutline and see I have a 2" wide layup #6, so cut it and make a OD rib to match from 3/8" H45.

Taped the outside of the port R57 and the spar to the top skin with 2 x BID and 1 x 4oz, Rather low on EZpoxy, so used MGS for the tapes. Will reserve the remaining EZpoxy for the blisters, fuel feed pipes and closing the sump tank.

Prepped it and layed up 1 x BID overall and peel ply with MGS epoxy.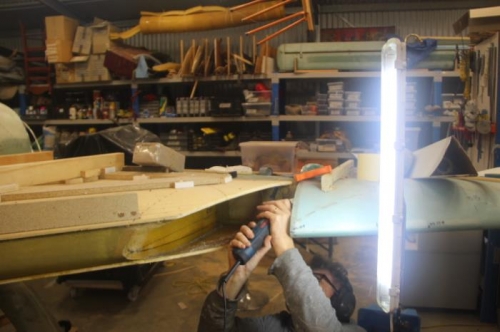 Trimmy, trimmy
Carvey, carvey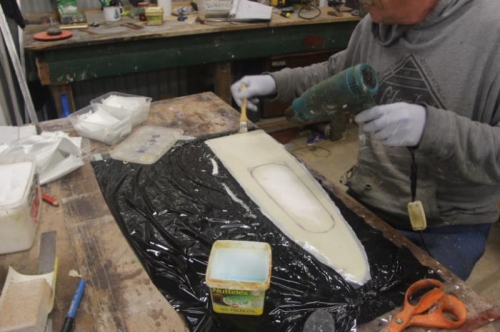 I love a stipple on a chilly afternoon.