Date: 11-14-2023

Number of Hours: 2.50

Short Description: Wing bolt hole and cowling screw covers


Discussed with the guys at the EZ Hanger when I was in Covington this year, and Rysard had indicated he was really keen on finding a way to make round tape covers to secure cowling screws, and make them more aerodynamic. I suggested a Cricut maching was ideal, and he was proposing to make one. I had a bash myself, and made some nice ones from white permanent vinyl, with a diameter of 34mm seeming to work best. See one on a bit of scrap plastic in the picture.

This led to an idea to cover the wing bolt holes with Cricut produced shapes, like I had seen on a couple of aircraft at Rough River this year. Didn't really like the result, it was a bit droopy in the middle and very weak to the touch. (I, being fairly polite, hadn't touched any of the examples on the ramp at Rough River). I tried a bigger vinyl shape over my 1 x CF BID covers, and it looked horrible, with every surface feature visible. This led to filling and priming one of the covers, and it still looked horrible. Hmmmmmm.

Went back to basics and cut a test piece from various Al sheet I have on hand, and the 0.020" 6061 weighed no more than my CF ones, and looks a lot better under the Cricut. Just for giggles I made four, and primed and painted them. They look great! I'll use them, and decide on the Cricut later.

Looking at pictures from Rough River reminded me of the cabin exhaust vents Nick Ugolini has on his marvellous machine. Hmmmmmmmm. Let me think about it...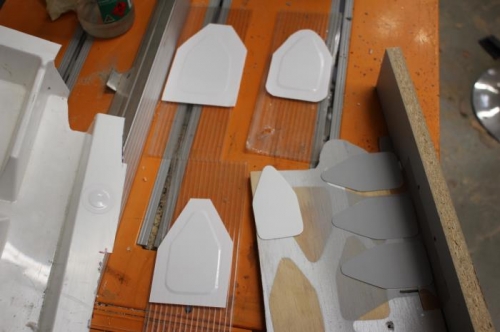 Cover prototypes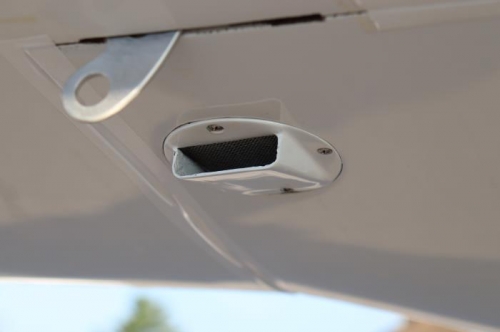 Nick's cabin exhaust vent