Previous Builder
Next Builder
Date: 11-15-2017

Number of Hours: 5.60

Short Description: Wing CS Spar outer layups

Filled/faired edges of access holes with flox.

Prepped foam and taped edges with box tape.

2 x UND over FWD face @ 45 degrees, nice and wet. 0.6kg of MGS resin used, (gulp - plans say EZ Poxy is best, but I can't get it here). Peel ply.

Prepped LWA 2/3 and cut UND strips for their reinforcement.

After a break noted the layup was part set and tried knifetrim with a hobby knife. It would have been tricky because of the angle to do it when cured. Worked well, and I removed the tape. Hope I can get the peel ply off...

Spent some time perusing the next chapter and making a shopping list. Traced templates for the wing jigs.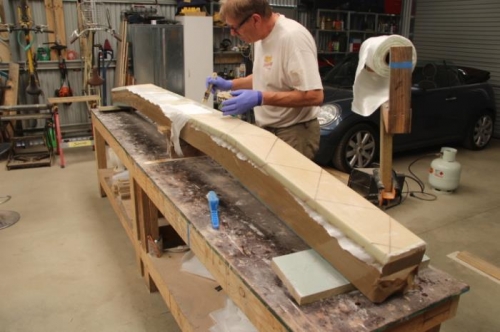 Stipple, stipple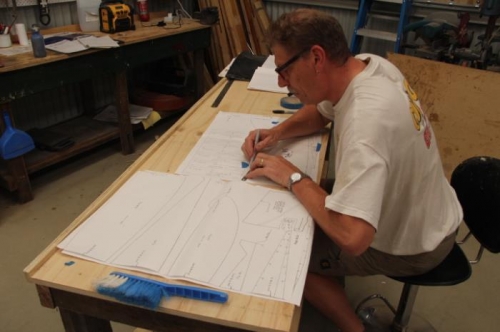 Tracing Wing jig templates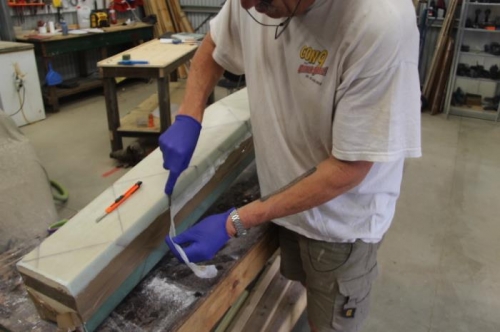 Rare use of knife trim, channelling my inner Rutan...
Previous Builder
Next Builder