Date: 02-22-2021

Number of Hours: 1.00

Short Description: Try Spare Skin, Take Measurements


Went to Suffolk Airport to look at Ken Freeman's RV-7 project. We measured the inside height and width of his F-707 bulkhead. He loaned me an aft skin he had removed from his RV-7 to do a test fit. He also loaned me a large straightedge to check the height of the bulkheads.

Got home, removed the aft skin and cleco'd Ken's on. Fit was the same as mine, still could not cleco the skin all the way around. Removed the skin and checked the measuremnts. Ken's was 21 1/2 acoss the inside of F-707 at the longerons. Mine measured exactly the same. His was 24 1/2 high at the centerline. Mine is 24 5/8. Maybe something to the F-707 is too tall?

Used the big straightedge to span the F-706, F-707 and F-708 bulkheads. At the top, the F-707 is a bit higher than the other two. As you move down the sides the difference diminished until all three were in line at the longerons.

I wote all this up and sent a question Van's tech support for advice on what to do now.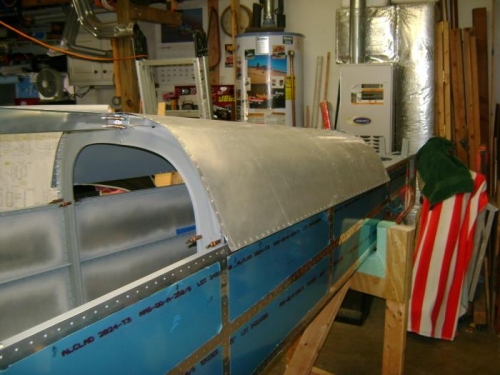 Spare skin from Ken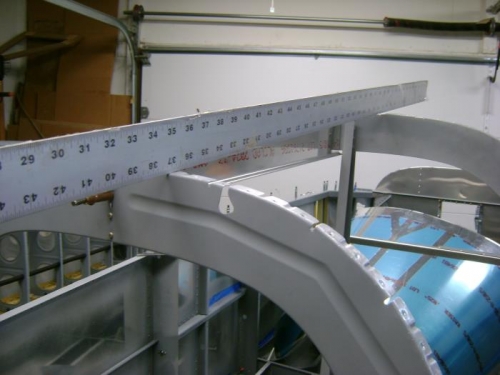 Straightedge on bulkhead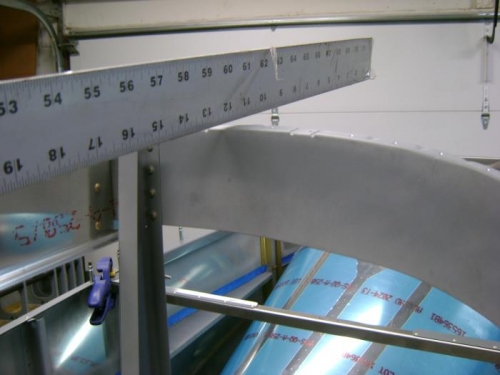 Gap