Date: 10-17-2018

Number of Hours: 2.00

Short Description: Organising build shed.

Spent two hours today taking all the bolts, nut, washer, rivets and other bits and pieces out of their plastic sleeves.
I was spending too much time going through all the sleeves looking for a specific bolt or nut, etc.
So all the AN3, AN4, AN5 bolts and washers and nuts, etc are all in the same container.
So now I just need to use the AN bolt gauge to find the correct bolt.
All the rivets that are different to the standard 3.2mm or 4mm are now in the same container.
This will save a lot of time in the future.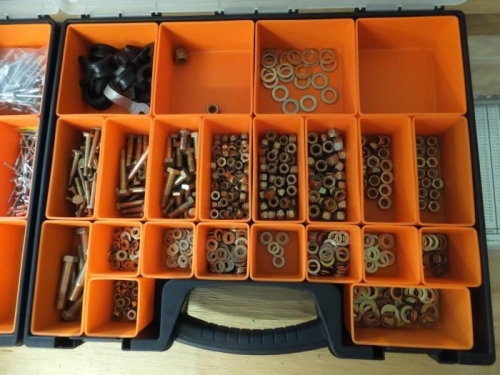 Bolts, nuts and washers all together.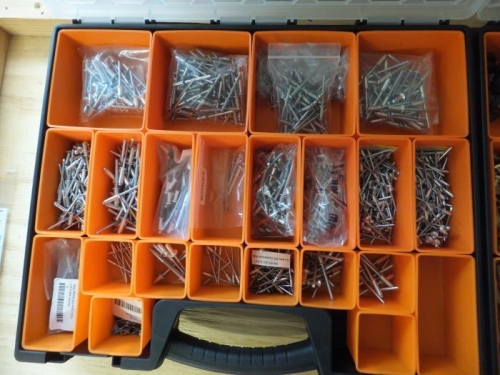 All different types of rivets.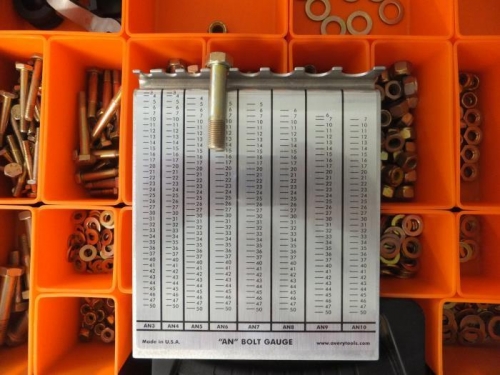 AN Bolt Gauge.