Date: 01-26-2020

Number of Hours: 3.00

Short Description: Painting.

Retrieved the vertical stab. and rudder from the the storage shed, I have started preparing them for painting.
Richard will paint the horizontal stab., elevator, vertical Stab. and rudder at the same time, as they all fit into his spray booth.
I moved the hole for the beacon wiring on the rudder to the side.
My rudder is an early edition and the hole for wiring was in the middle. ( as you can see in the photo )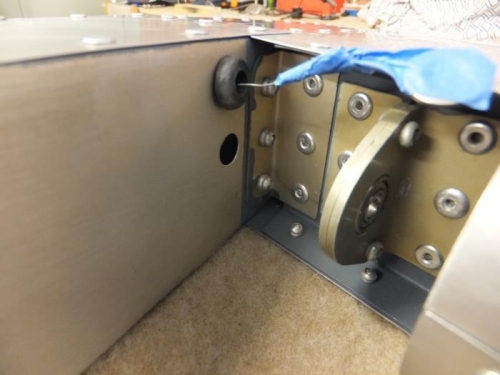 Beacon wiring hole moved.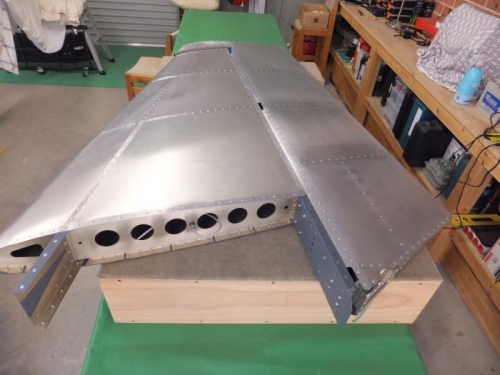 Vertical stab. and rudder.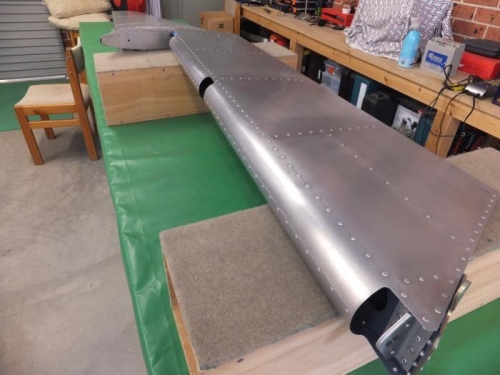 Rudder.