Date: 05-17-2022

Number of Hours: 2.30

Short Description: Test Leg Fairing - Right

Repeated the process of making a cheaper materials test leg fairing to confirm fit. The main gear must be pretty symetrical because this is the exact same leg fairing sheet metal cut, just folded the opposite direction for the right side leg. Length and curve cuts are very good on this leg as well. It will take a little fitting at the wheel fairing to make both leg fairings match when cutting out the relief for the brake line and fitting, but I'm pretty happy so far.

Next step is to adjust final fit, then mark and drill the hinge-pin upper and lower holes to sucure the fairings in place.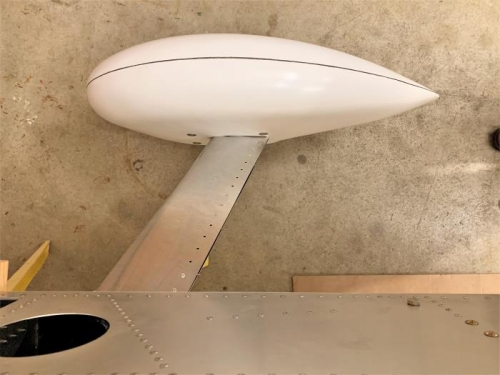 Overall fit and fairing airfoil angle.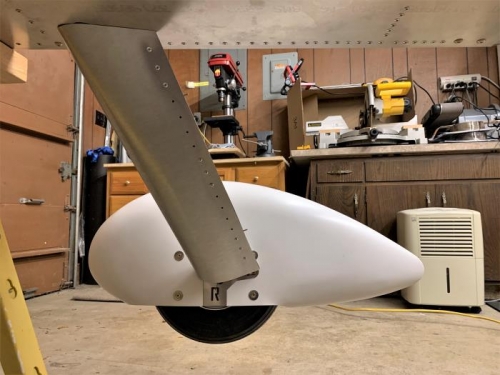 Right main leg fairing fit at belly skin and wheel fairing.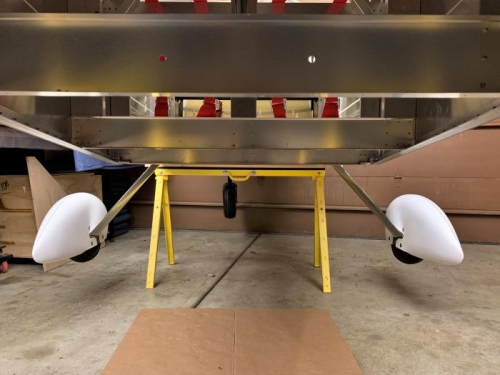 Centerline view from underneath the fuselage.