Date: 03-14-2023

Number of Hours: 3.00

Short Description: Installed the Fuel Level Senders in the Tanks

Installed the Fuel Level Senders in the Tanks using tank sealant.

Installed the Vent Line Union connectors in the Inboard Tank Rib. Applied a light amont of sealant to the Union's inside hex fitting before inserting it into the anti-rotation fitting. I then brushed on sealant around the hex fitting thus sealing the insde of the Union Fitting. The vent line was attached to the union and all of the nuts were torqued.

Replaced several tank rivets that I wasn't happy with. I inspected the interiors of the tanks for possible leakage points. Applied sealant in an overkill fashion. I feel the tank should be ready for the aft baffles.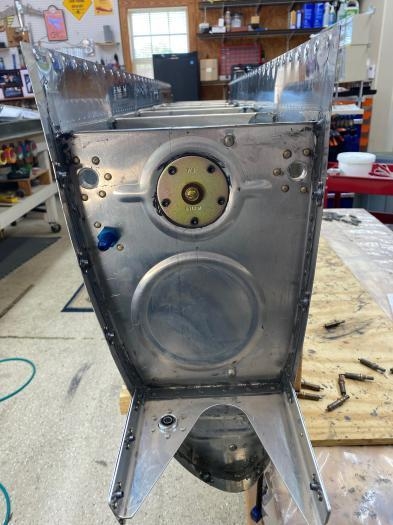 Left Tank Inboard View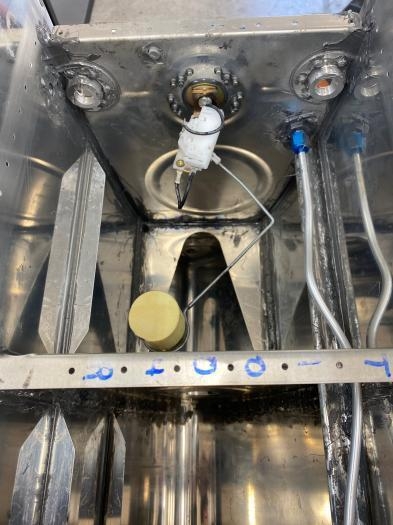 Left Tank Inside View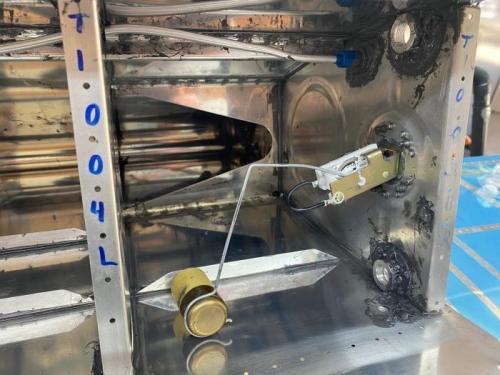 Right Tank Inside View