Date: 08-09-2022

Number of Hours: 4.00

Short Description: Thinned Forward Overlap of Top Skins

Thinned Forward Overlap of Top Skins.

Bent forward edges of the top skins and the inboard edge of the top outboard skin.

Deburred all of the holes of the inboard doublers, inboard top skin and the outboard top skin.

Removed strips of blue plastic from the rivet holes that are to be dimpled.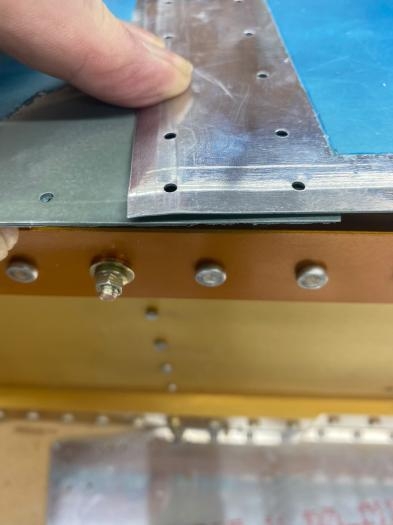 Thinned Overlaping Sheets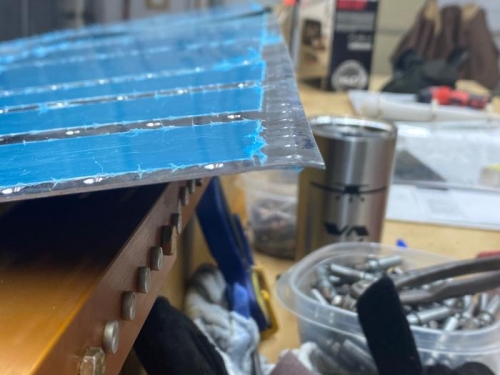 Slightly bent edge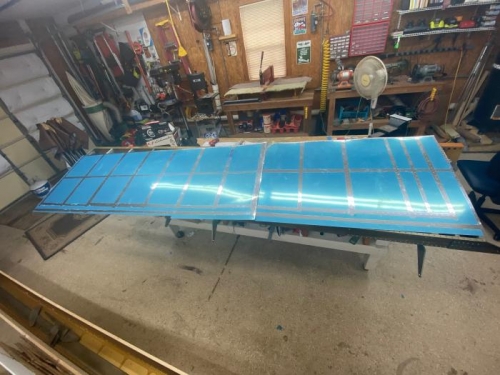 Removed plastic around holes