Date: 05-21-2023

Number of Hours: 2.00

Short Description: Aileron bellcrank assemblies

I'm finally back at it working on the plane. I got the replacement parts in for the right-hand aileron bellcrank. The bushings for this assembly went in nice and snug. I pulled apart the left-hand assembly and cleaned all of the parts and re-assembled both sides, using white lithium grease to lubricate the bushings. These assemblies next get attached to the #9 ribs. Onward and upward!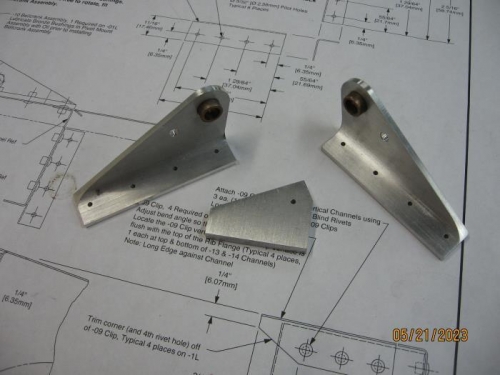 Replacement parts. I already pressed the bushings in.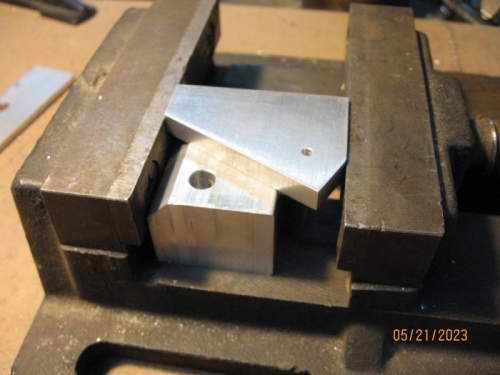 Resdy to up-drill the spacer block to the proper hole size.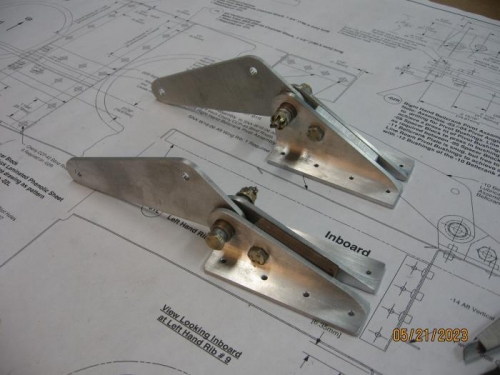 Left/right assemblies finished and ready to attach to the ribs.