Date: 02-09-2023

Number of Hours: 2.00

Short Description: Install Spinner

The Spinner attaches to the rear bulkhead with 20 machine screws and nylon washers into nutplates. The forward end of the spinner snugs up over the circular shape of the prop hub's forward face and therefore, does not attach with screws. The fit is snug but, if necessary, some supplied Teflon tape can be applied around that forward edge of the hub to make it even more snug. After installation, this spinner didn't need any tape.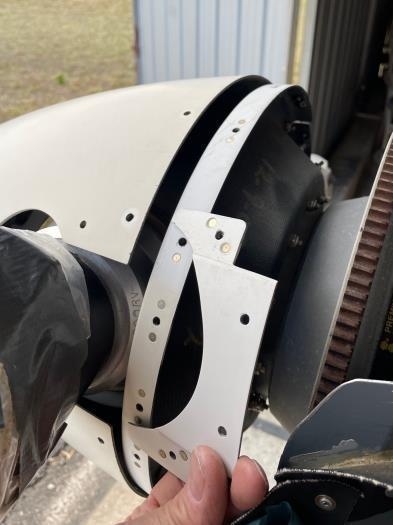 Take it slow and interlace the Gap Fillers together for a perfect symmetrical fit.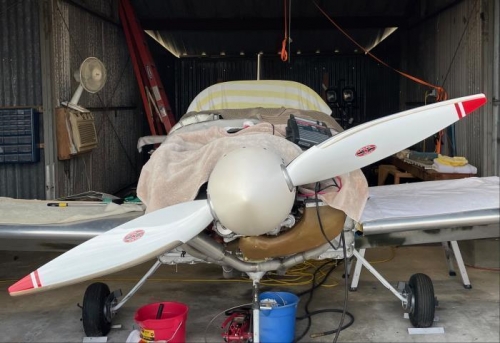 The propeller and spinner are completed and ready to use.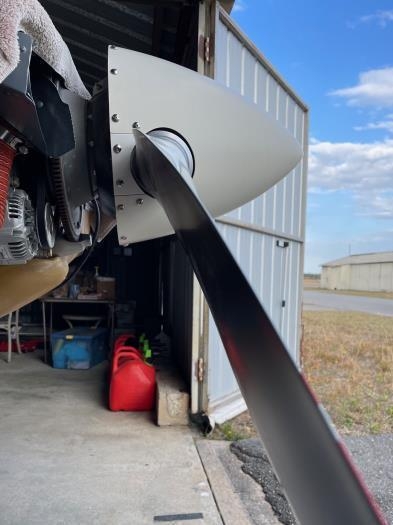 The cowl was previously fitted to leave a 1/4 inch gap behind this spinner edge. Cowl soon.