Date: 02-23-2021

Number of Hours: 0.50

Short Description: Unpack Final panel - quick install

My buddy Bob's package of goodies arrived from his shop tonight! There was lots of cool stuff like the manifold for the smoke system, the smoke oil hose connectors, some edge protection, rubber foam seal, aileron spacers, switch guard extensions, spare annunciator lights, conduit and of course, the final, finished beautifully cut panel. It turned out just exactly like I dreamed it up.

In fact, it looked so good, I had to see what it would look like in place. I took it outside and clecoed it in place...beautiful!

A huge Thank You to my buddy, Bob…I owe you big time!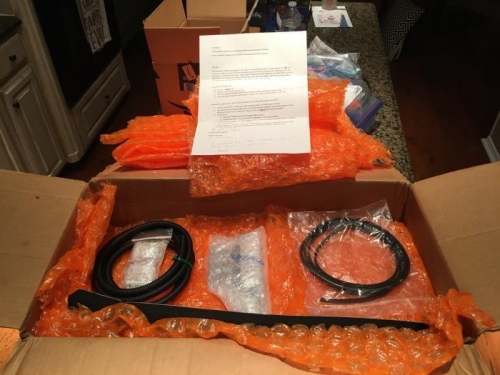 packed like a pro, but even better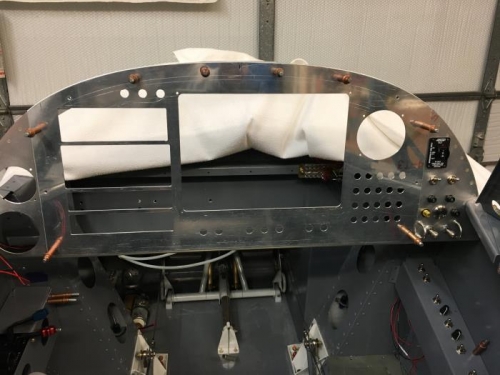 great looking panel - can't wait till the holes are filled