Previous Builder
Next Builder
Date: 03-11-2018

Number of Hours: 0.50

Short Description: Layers in tail cone and more on the console


Looking at the tail cone light adapter ring and how it matches to the fiberglass rudder tail cone - the fit was less than good. The tail cone halves are glassed together at the factory and come together and are not flat. I tried smoothing the fiberglass by sanding it flat, but I was limited in how much I could take off the one side without thinning the fiberglass too much and making the structure weak.

I decided it was worth a try to gain some more fiberglass knowledge and do some layups to make the fit better. If it doesn't work I can always order a new part and hope the fit is better - but the education will be gained regardless.

Bouncing over to the console - I went with the pre-preg method for this round. I put a sheet of aluminum foil down on the flat work surface and laid my cut fiberglass on top. I poured some resin/hardener mix on top and spread over the glass surface to completely soak the glass with resin mix. I squeegeed off the excess, picked up the glass and laid it on the console and smoothed it out, removing the bubbles. It took much less resin mix and was much easier to apply. Next I did the same with the tail cone and put 4 layer on the one side and 6 layers on the half that was angled down. When it dries, I should be able to sand it flat - at least that's the idea.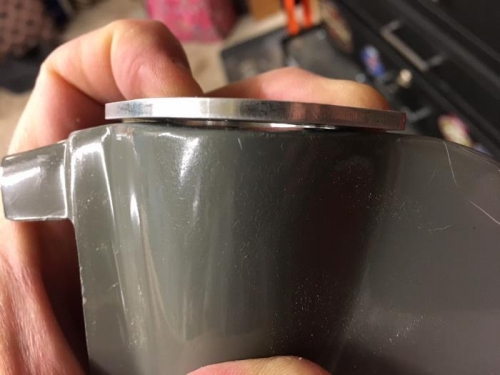 gap on one side of the tailcone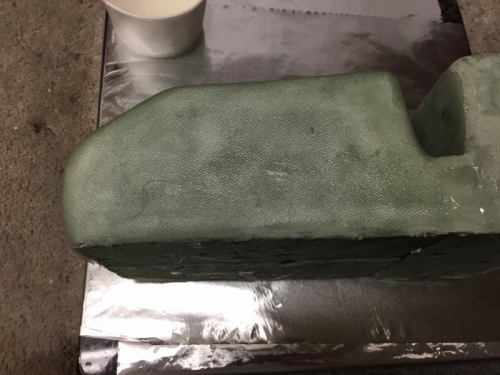 pre-preg layup applied to console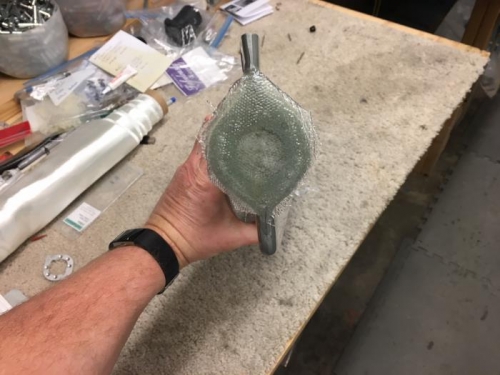 pre-preg layers applied to tailcone
Previous Builder
Next Builder