Previous Builder
Next Builder
Date: 11-30-2019

Number of Hours: 2.40

Short Description: Aileron & Elevator Systems


Finished up the sanding of the Evercoat 416 on the horizontal stabilizer which resulted in a very nice & smooth transition that is ready for paint. It was significantly cooler than the 95 degree weather in which I had previously applied Evercoat 416. As such the working time went from about 45 seconds to 3 minutes. Made application much easier.

I finished off the elevator and airleron push pull tubes with a coat of rattle can primer and installed the rod ends. I'll wait until final installation to set and torque the rod ends appropriately. The elevator bellcrank is also coming together.

I am as far as I can go until getting the fuselage back from interior paint at the local body shop. Hopefully the fuselage with come to completion over the next couple weeks.

I plan to move everything to the new owners house next week for completion of the finish kit and FWF. Hopefully evrything will continue through completion and we'll get to see this aircraft actually fly this summer. If the engine actually arrives on time of course.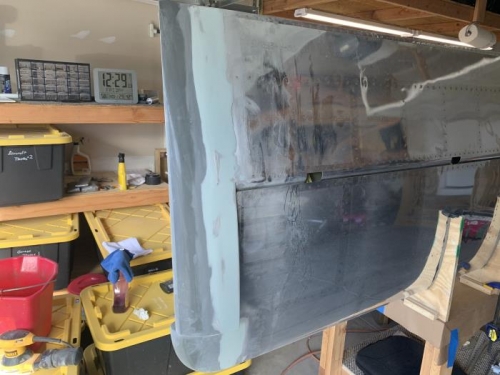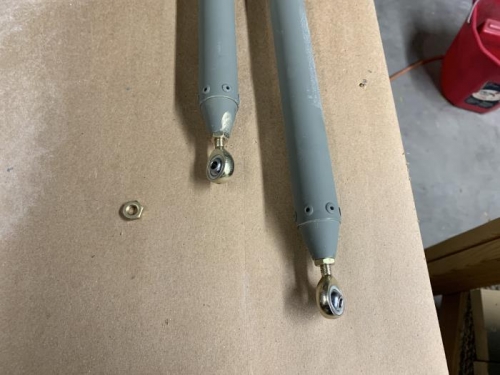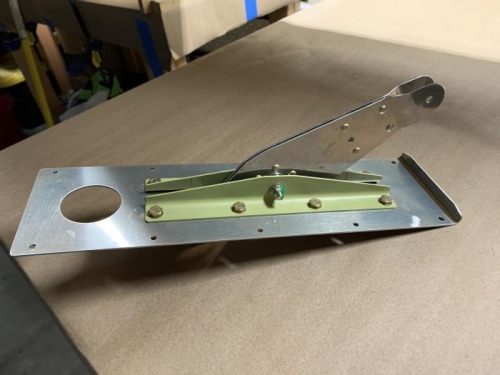 Previous Builder
Next Builder