Previous Builder
Next Builder
Date: 06-28-2019

Number of Hours: 2.00

Short Description: Riveting the Baffle Seals

It was Cameron's last day at the airport (at least for a while), so I decided to take him flying. I first had to get my self current with airwork and landings. Landings were great with winds of 15G20. It's like riding a bike.

When we got back, it was a short day. Cameron used pop rivets and 1/2" washers to secure the baffles.

We put the cowling back on and did a final check with the boroscope - great fit inside.

We started "permanently" attatching accessories, like the Oil Cooler.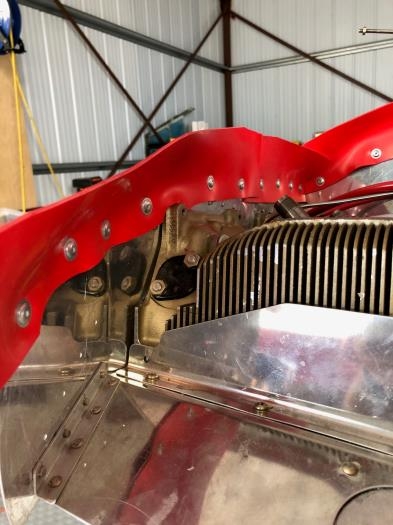 Right Aft Corner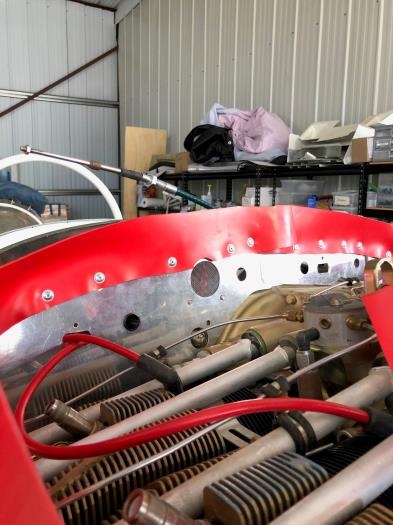 Aft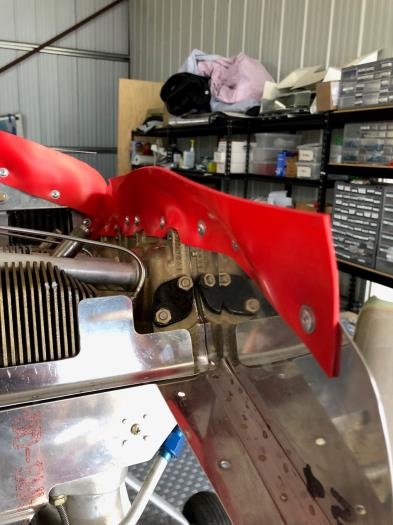 Left Front Corner Intake
Previous Builder
Next Builder