Previous Builder
Next Builder
Date: 04-14-2018

Number of Hours: 20.00

Short Description: Wing Installation

This entry covers all wing installation work since March 24, 2018. No matter what I did the photo with me appears upsidedown. ???

Main spar uses six 5/16 bolts for each wing.
Rear spar uses one 5/16 bolt for each wing.
All fourteen bolts torqued to 140 inch pounds.
Delta in dL & dR is 3/8 inch (9.525 mm). Tolerance listed as 50 mm.

Wings came on and off many times to cut wing skin to fuselage contour.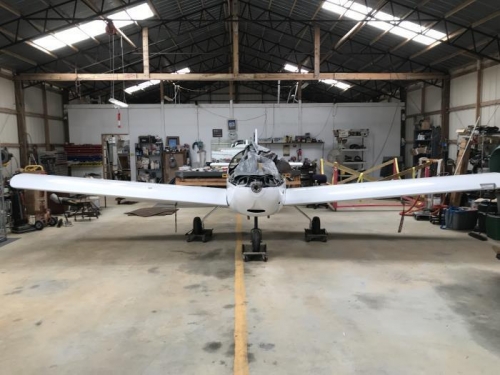 Wings on nose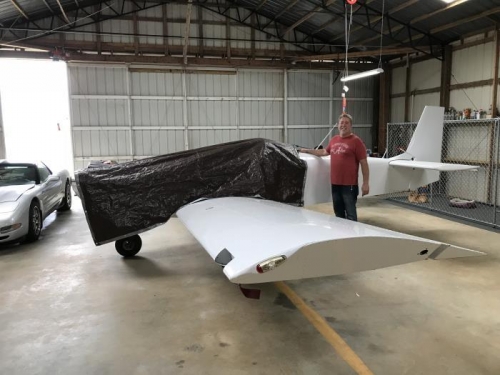 Wings on left Joey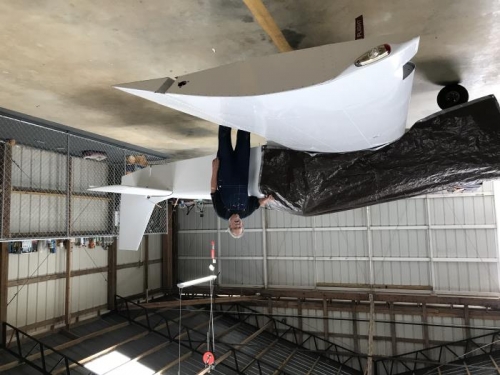 Wings on left me
Previous Builder
Next Builder