Date: 03-22-2019

Number of Hours: 4.00

Short Description: Pitot tube was installed with structural T88 resin

The manual said to split the difference from straight ahead and fuselage curvature. I looked at other builder sites and they have them straight ahead and out further from the fuselage to get out of the laminar airflow from the fuselage. This is what I wonted to do in the first place was to get out there and into undisturbed airflow. I was going to do this later in the build so I don't keep hitting it but it is in place now. I used structural T88 resin with flox and glued up everything were the tube will be touching in and out. The laser came in handy setting this all up and having it installed correctly.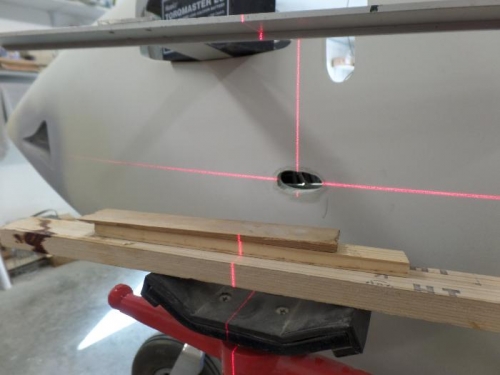 Getting lined up for install.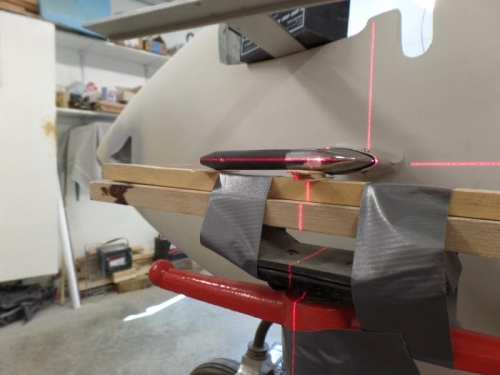 Don't move, you're in place.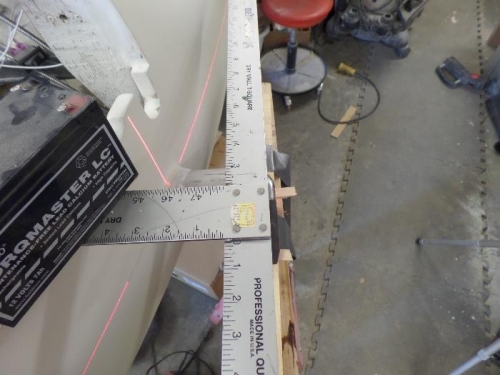 The tube is straight ahead.