Date: 05-21-2022

Number of Hours: 1.50

Short Description: Rivet vert stab skin

Started riveting the vertical stab skin per the instructions. I didn't have to drill out any rivets.

I created 2 "smileys" on some of my first rivets. Oh, well. That's what filler (before paint) is for. But I did learn pretty quickly how to avoid that, so it's part of the learning curve.

Cleco'd on the rear spar assembly. That will get riveted during the next session, and then it will be back to the rudder.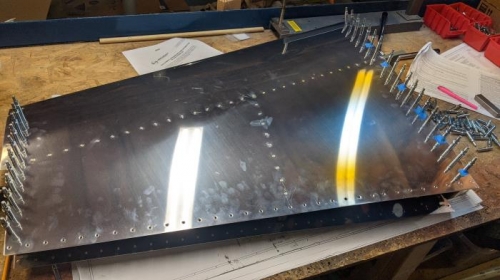 Vertical and horizontal rivets done on both sides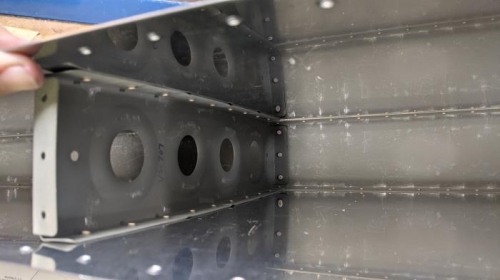 A view inside
Rear spar cleco'd in place