Date: 03-22-2020

Number of Hours: 6.00

Short Description: Seat Rib Subassembly

Took Marcey and me an hour to move everthing out of the box and find the skins at the very bottom. I have to move the wings somewhere and get ready for a larger fuselage.

Match drilled all the cleco'd parts. Then fitted the skins and match drilled the skins.

Finally disassembled everything and then deburred all the edges and drilled holes.

Everything ready for dimpling.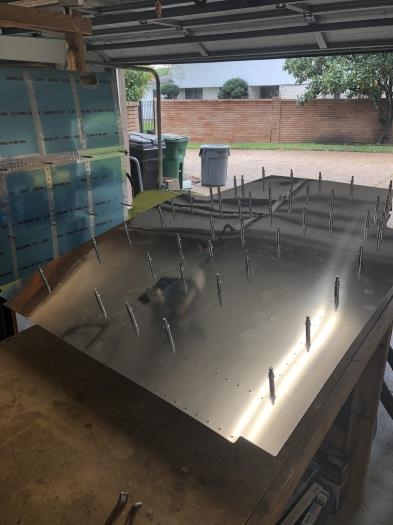 Skins fitted