Date: 09-20-2020

Number of Hours: 6.00

Short Description: Drilling Part III

Drilled the F-804 center spar carry through. Finished all the bottom skins including the rear baggage floor parts.

Fit the rear deckand associated spacer plates and match drilled.

Drilled the F-816 L/R canopy rails.

I was a bit surprised when the plans called for me to use a cargo strap to pull the landing gear towers into alignment but it worked. Drilled the gear tower/longeron holes.

Installed the seat back support plate and seat back support in preparation for drilling.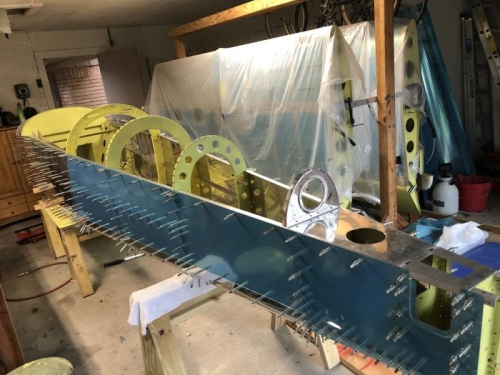 Rear Deck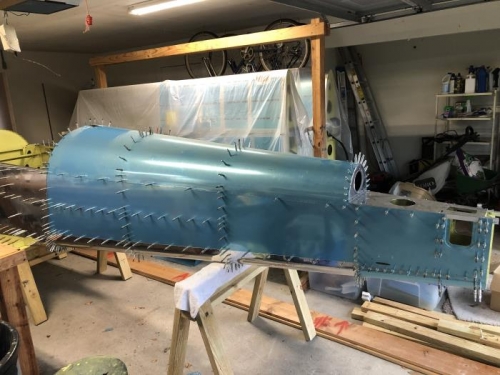 Aft top skin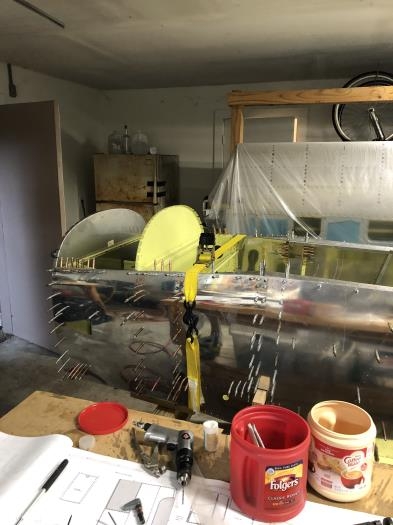 It really said to do this in the plans