Date: 06-03-2023

Number of Hours: 7.00

Short Description: Starting to install the cowling

Good day today which is the first day of a 9 days in a row of free time.

Today in preparation of starting installing the cowling, I finsihed a few little errands such as installing the right fuel tank air breather line , fixing a hole that will not be used in the firewall and screwing on for the first time the F-671 top forward skin. The fit is great except that I cannot open the canopy because it needs a little more clearance beween the fwd canopy skin and the F-671 skin. But the skin fit was perfect.

Finally after double checking my canopy front stopper, I did the first back end cut ... just about as stated in the instructions which I removed about 1/2" ! Wow ! does it changes the appearance !

I am curious to see how advance I will be by next Monday ! Exciting ...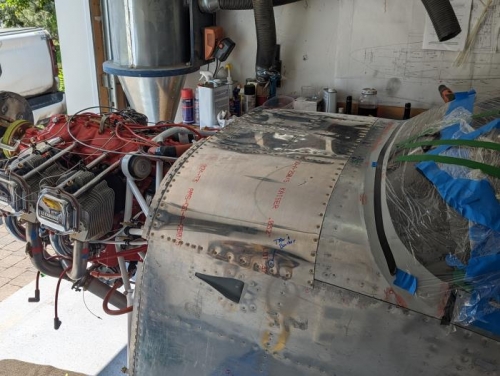 F-671 skin screwed on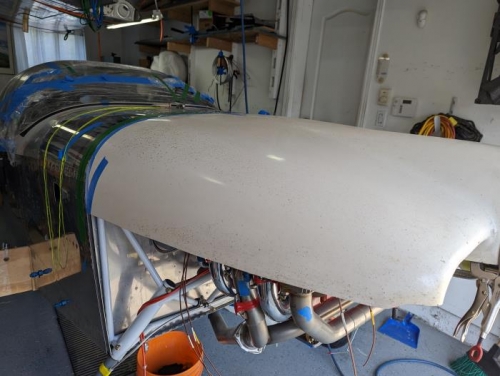 Canopy test fit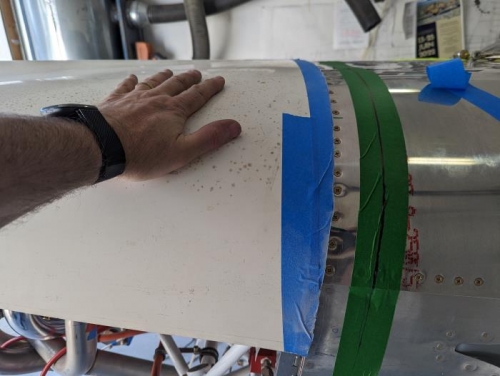 First rough cut completed !