Previous Builder
Next Builder
Date: 09-14-2018

Number of Hours: 10.00

Short Description: Flap assembly and drilling

Clecoed flap ribs to both spars and drilled as required.
Clecoed top, bottom, and nose skins with trailing edge extrusions to rib/spar assemblies and final drilled.
Trimmed trailing edges flush with skins.
Installed hardware and drilled mating surfaces of hinge bracket assemblies.
Disassembled flaps and marked all parts for reassembly.
Deburred and dimpled all parts as required.
Countersunk trailing edges and joggled portion of bracket assemblies for double flush rivets.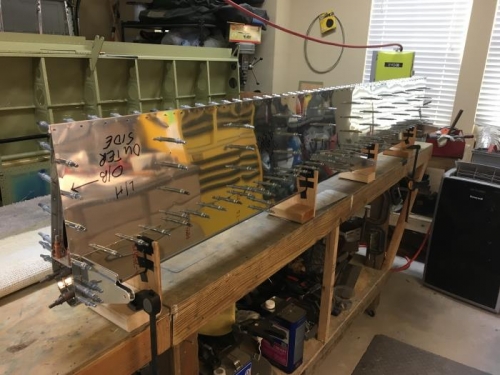 LH Flap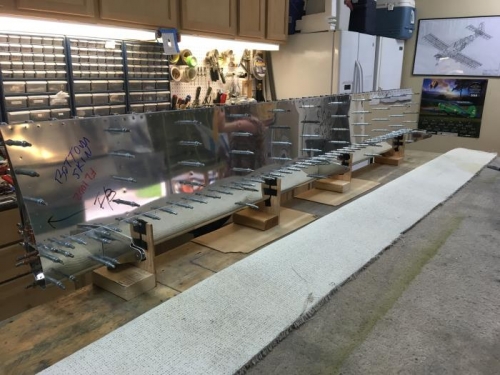 RH Flap
Previous Builder
Next Builder