Previous Builder
Next Builder
Date: 07-09-2017

Number of Hours: 2.60

Short Description: Battery Mount

Having the design worked out by and large for the battery I decided to take the parts out
to the shop and begin to get some machining done. The main part is made out of 1/8"
rectangular aluminum tubing. The support bracket is made out of 1/8" aluminum angle.

I machined two pieces of aluminum stock for each end of the tubing in order to use as
the anchor points for the parts that will hold the battery tray. All in all the the design is gelling
well and I am proceeding slow and steady to be certain that I can see any pitfalls in the
process.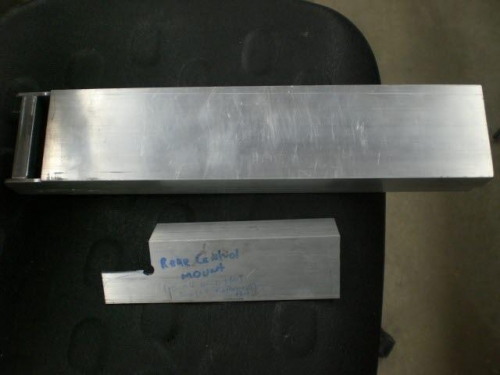 Parts being manufactured
Previous Builder
Next Builder