Date: 09-23-2021

Number of Hours: 2.50

Short Description: Rivet in Antenna Doublers

I was able to railroad Rob to come over tonight to assist in getting the antenna doublers riveted in place. There was no way I could rivet them without adding five feet of entensions to each arm in order to reach both sides.

While waiting for him to arrive I was able to mark, drill, and insert the clip nutplate to the right rear of the fuselage in order to give support to the coax cable on the right sidr for the VOR/GPS/LOC antenna.

When Rob came it was an uneventful process of setting 72 rivets in the three doublers! Thanks again to Rob coming through in the project assistance.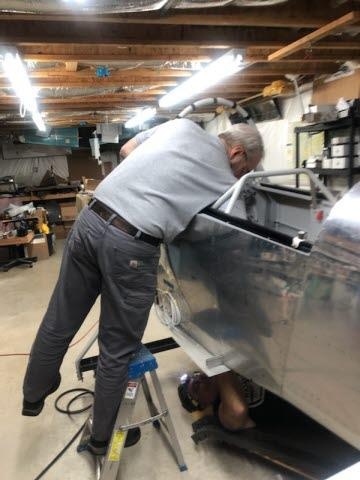 Rob & I bucking rivets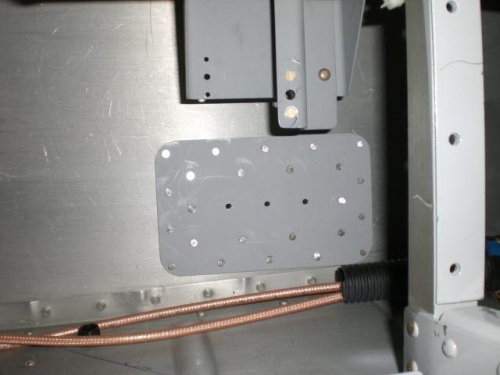 Left Antenna Doubler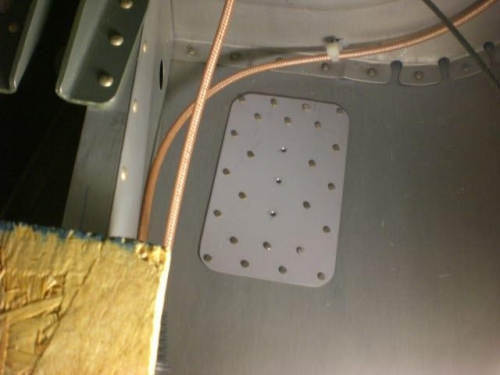 Transponder doubler