Date: 11-13-2018

Number of Hours: 1.00

Short Description: Baggage Door Supports

I dimpled all the locations on the bulkheads where I drilled the keeper rivets. Next I took the
F-821BPP Baggage Door Support Strips and deburred and dimpled the keeper holes.

Next I clecoed the strips in place and marked the rivet lines that I will use to align the upper fuselage skin F-821 while match drilling the holes in the skin to the bulkheads.

Deburring strips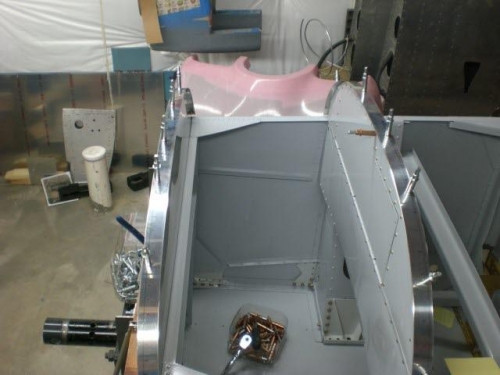 "Keeper" rivets ready to be installed