Date: 01-18-2023

Number of Hours: 5.80

Short Description: Complete Baffle Parts and Remove Baffles


Tonight I continued working on baffle parts and finished them and removed the baffles (see photos from previous post from 1-17-2023).

One more part I wanted to complete was a plug for the socket extension hole that blocks air loss from the engine baffle area in order that there would be no loss in cooling efficiency for the engiine.

The plug that Van's uses is a couple washers with a screw. It works but it isn't pretty. I wanted something better so I took measurements and designed up a plug that would at lease look better and work well.

I then programmed and came up with the plugs. Time was running out and I didn't want to make the retainer so long in order to put a standard K1000-6 nutplate.....so I figured I could just use a nut since I was so pressed for time to get it to the powder coaters. In my head I felt a nutplate would be better and then I looked for and found some MK2000-6 nutplates. They are quite a bit shorter than the others....but I thought....well I don't have the time. Well I showed Rick and Rob the plug I made and Rick (an OSKHOSH Award winning RV8 Builder) made the statement about the nutplate being better. Well that did it.....took a few more minutes and got the nutplates and installed them. Thanks for the prod Rick! So the baffles are at the powder coaters while I am leaving for 10 days for work!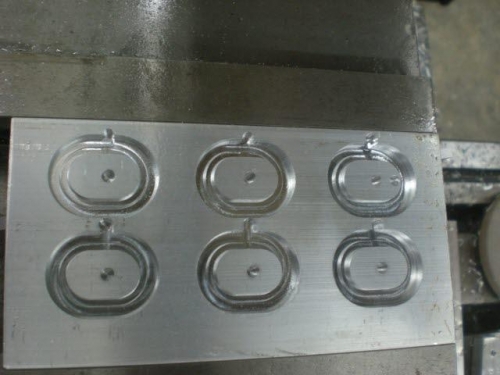 Extra's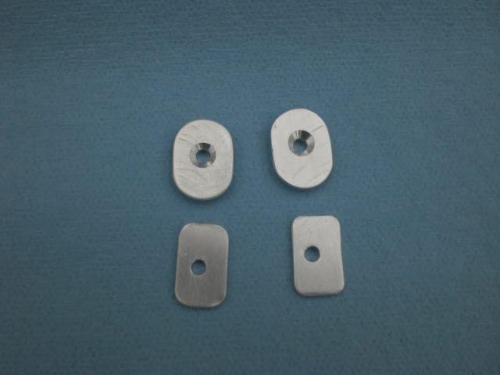 Plugs and Retainers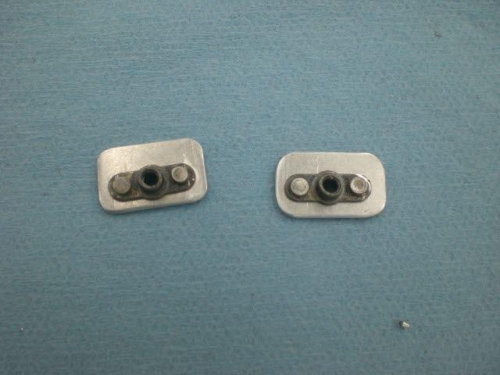 Nutplates better than nuts.....