Date: 01-17-2020

Number of Hours: 2.70

Short Description: Sand and profile fiberglass

It never got over 38 degrees today but it was sunny so I went outside to work on all the rough fiberglass work that has been done over the past few sessions.

I set up and started to cut off fiberglass and then using everything from a belt sander to a sanding block spent the next couple hours or so working on the right skirt. I am planning to get it as close as possible before the skirt is all one piece which will make it a little more difficult to manipulate.

A chilly work session!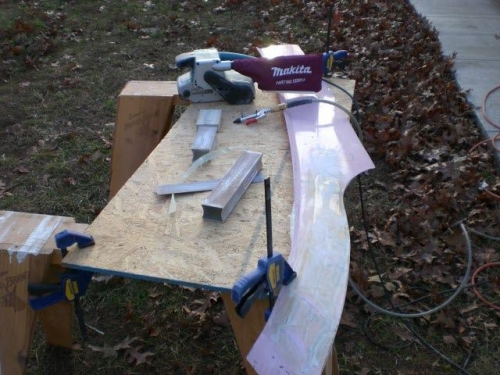 Working outside on cool day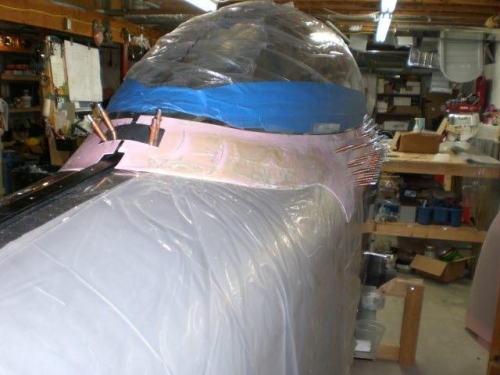 Getting closer to getting done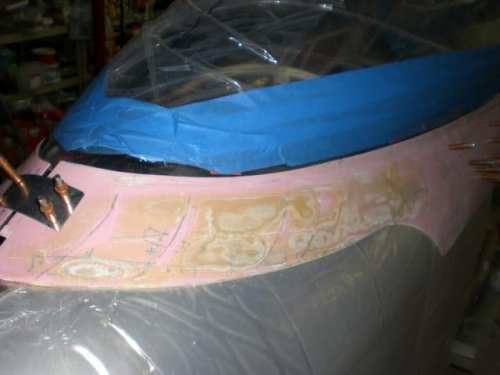 A lot of sanding!