Date: 10-29-2020

Number of Hours: 2.20

Short Description: Rear Throttle Quadrant #2

I had to modify the panel by removing almost 1/4 inch of material off the top since I am putting it on the outside vss the inside of the area. I will be able to use three existing panel screws and marked and drilled the forth one in location.

I opened the bag of hardware that comes with the throttle kit. The knob for the throttle lever is made of wood....I probably won't use it and may do a re-design on the knob and throttle action also.

For now I want to get the panel drilled and fit in place with the screws so I can shoot it with paint along with the other panels....so it is just about to that place....some deburring and finishing then prime and paint.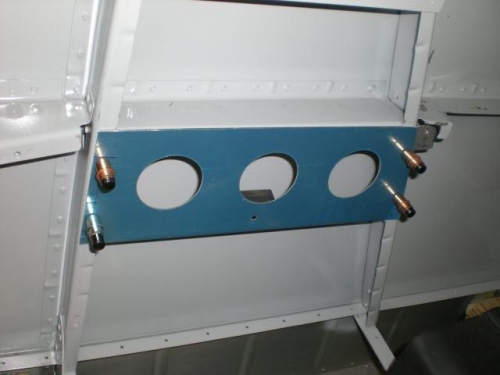 Panel trimmed and drilled