Date: 08-12-2020

Number of Hours: 4.20

Short Description: Forward Baggage Cover Panel #20

Tonight I completed all the work on the other stiffiner and got it put in to double check the fit, which I had done a couple other times in the process. I had to do some clearance on the inboard stiffiner as was the case with the old stiffiner that I removed. All checks good.

I made a little mistake on the second stiffiner for the outboard side. I grabbed the wrong drill and drilled the holes for 1/8 instead of 3/32 nds rivets. Oh well.....not a problem at all just dimpled and used the larger rivets for attaching the stiffiner.

Now that I have completed everything for the front portion of the baggage / electrical bay I can move back towards the electrical work!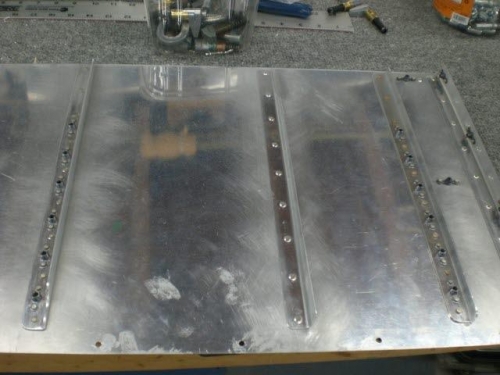 Stiffiners complete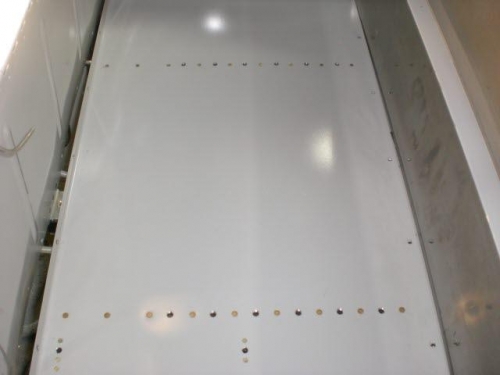 6 #10 nutplates in each row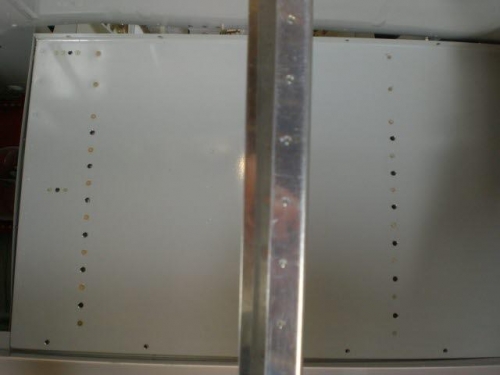 Really stiffined the panel too!