Date: 05-25-2022

Number of Hours: 1.80

Short Description: Smoke Tank & misc


I made a couple more wheel sockets that I modify in order to hold on to the bolt head for the brake disc and wheel assembly. The way the wheel and brake disc are designed (somewhat by necessity) the head of the bolt is in a deep area and also there is very little clearance between the bolt head and the brake disc....only a little over 1/16 inch. Most sockets have close to 1/8 inch thickness between the hex and outside of the socket. And it is all but impossible to get a wrench down the wheel at that angle to hold the bolt head in order to properly torque it. So I modified a couple more sockets....I decided to make a 1/4 inch drive also. I did not include the time for making the sockets in this log.....but just wanted to show the sockets.

I had one more bench to declutter and clean up a bit....it is a stand up / sit down desk that I bought at an auction and use for building.....works great!!!

After that I reinstalled the forward baggage floor with clekos and put the smoke tank in place. I received the adapter I ordered today for hooking up the smoke tank line from the interior firewall to the metering valve. I used the adapter and quick disconnect to figure out where I wanted to put the hole through the firewall and marked it. I drilled the hole and got it deburred and test fit. So far so good!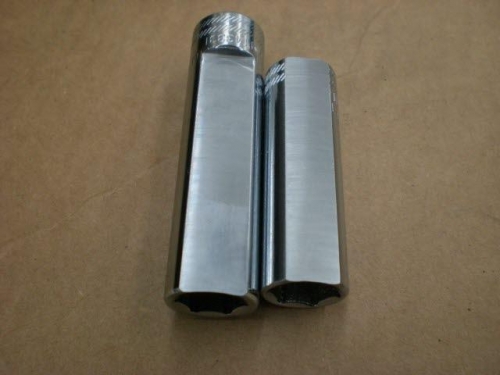 Wheel Sockets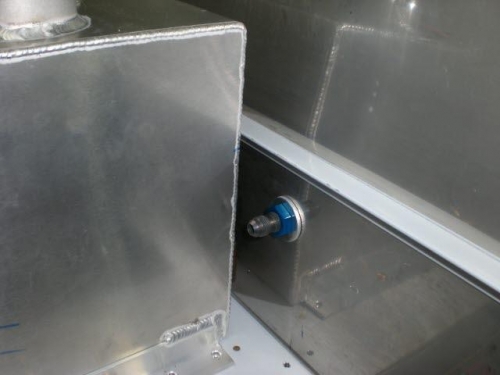 Smoke manifold supply