Date: 05-26-2018

Number of Hours: 3.75

Short Description: Initial work on bottom cowling


Started to work on the bottom cowling. Started by removing the prop assembly and re-installing without the blades so I would have the spinner backplate to use as a reference. Removed exhaust until ready to drill the cowling hole for it.

Used a dremel to cut a slot for the nose gear. With that done, I went to see how an initial fit would go. One thing I found out was that by slightly offsetting the radiator towards the passenger side, I introduced some interference with the cowling. So I marked the location and trimmed it to fit. Next, I encountered the interference from the unused automobile mount point on the engine. I cut it off with a hacksaw which helped. Next, it was the gearbox getting in the way. I guess I'm just going to have to have a hole in my cowling there as well. I pretty much expected that from the example in the Viking install video. It also appears I am going to need to make adjustments to at least one of my coolant hoses to raise it up. Sure wish I had done this before filling the system. Time to add a "Note from future self" to that post.

At the moment I'm holding the bottom cowl in position with clamps and a bungee over the engine.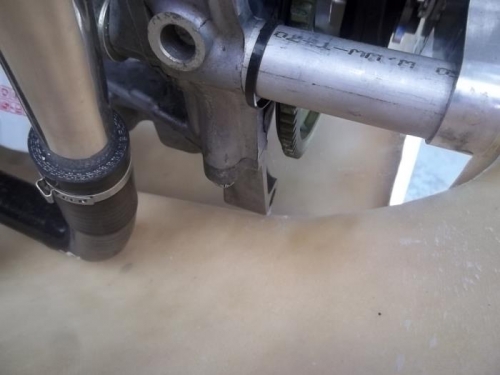 Auto mount point interference (now cut off)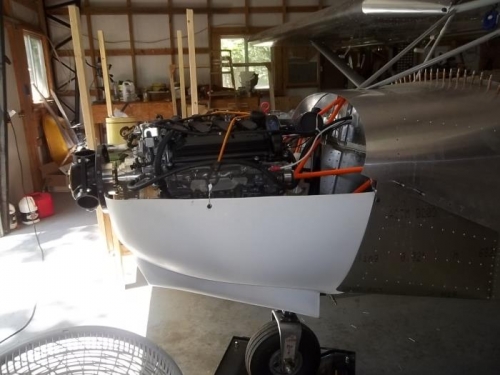 Cowling positioned with clamps and bungee