Date: 02-20-2019

Number of Hours: 0.00

Short Description: Fit windshields, removed old wiring.

Test fitted both old and new windshields. Both fit well, decided to use new one. Tom has volunteered to make us new bottom strips. We set both windshields aside for now.

We removed the old wiring harness in its entirety after labelling with masking tape all the wires we could identify.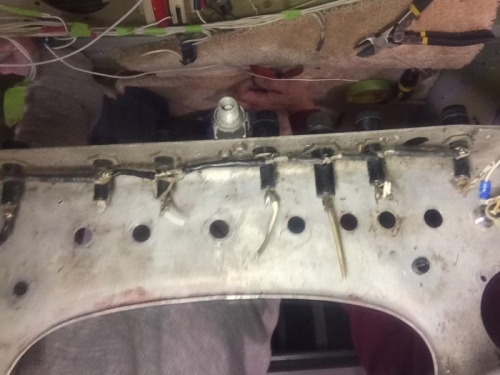 Fuse holders stripped.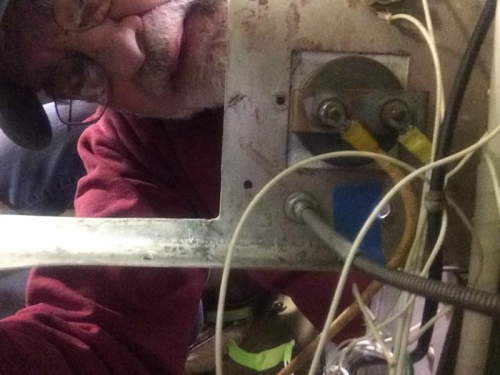 Back of ammeter.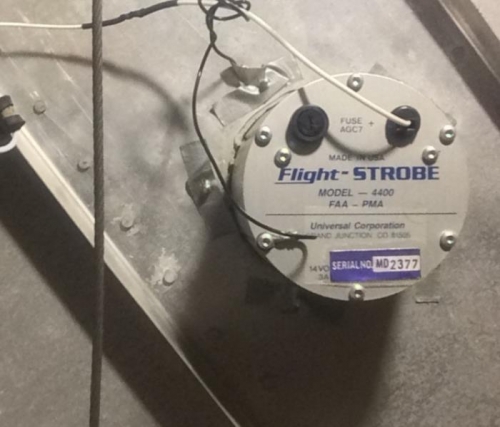 Strobe backside.