Previous Builder
Next Builder
Date: 02-06-2015

Number of Hours: 0.00

Short Description: 120 watt engine heating pad

I removed the 2"x5" 50 watt Kat's heat strip and replaced it with a Tempo 2"x6" 120 watt heat strip (Grainger part # 6THK0, $31.95). The adhesive backed Tempco heat strip is rated at 300f with a full 120vac applied. I am using a 400-watt rated in-line soldering iron temperature controller to reduce the voltage to the heat pad.

With an ambient temperature of ~22f, the controller set at ~70%, the pad was about 195f and the sump on the opposite side from the pad was ~57f or about a 35f rise above ambient, much better than the 50 watt strip.

The whole installation amounted to about 2 oz, a minimal weight gain for the advantages of a warm oil engine startup.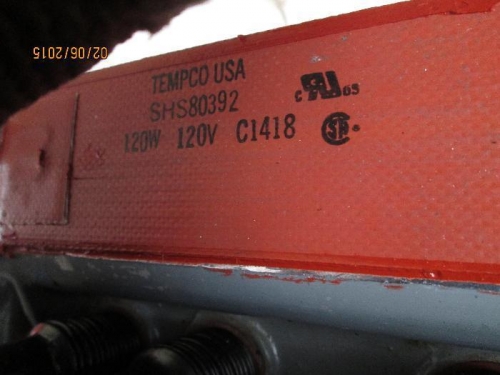 Tempco pad applied to the right sump area (pic inverted)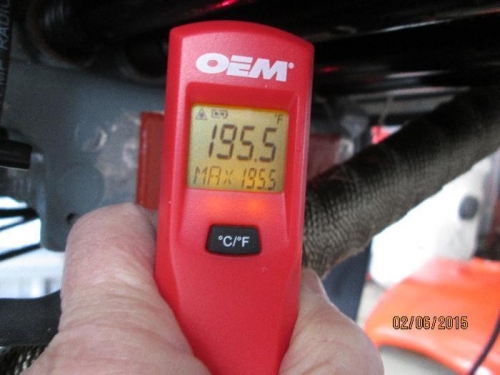 Pad about 195f at 70% voltage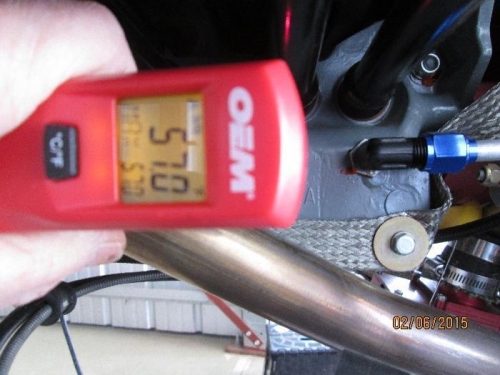 Ambient 22f, sump 57f
Previous Builder
Next Builder