Previous Builder
Next Builder
Date: 02-15-2021

Number of Hours: 2.00

Short Description: Engine Heater Part 2


Here comes the critical part: the power to the inkbird controller is then controlled by a GSM remote wireless controller that receives simple text messages to switch internal relays 'on' or 'off'. So when I want to preheat the plane, I send a text message to turn the inbird controller on, and then the heating starts and is self-regulated based on a pre-set temperature. The inkbird device retains the temperature settings, even when off. The additional project box houses the 110 volt receptacles for the Inkbird (and one additional device) as well as a 30A relay for the heater circuit. Normally, one would just plug the heater directly into the switched circuit, but the 1500W heater may overload the internal relays of the device.

The system works very well. It was around 32 the othe day and 2 hours before heading to the airport, I turned the system on. Upon arriving at the airport, it was rewarding to find the temp controller had alrady reached 15C (59F) and shut itself off. I proceeded to workin the cockpit for 30 min, just to see how well the new thermal cover retained the warmth in the cowling. The decrease was remarkably slow, about 0.1 deg C every 5 minutes.

Will be interesting to see how well this works at even lower temps, but right now, I'll call this success and move on!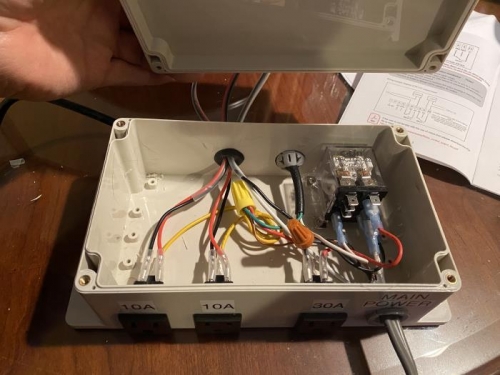 project box with relay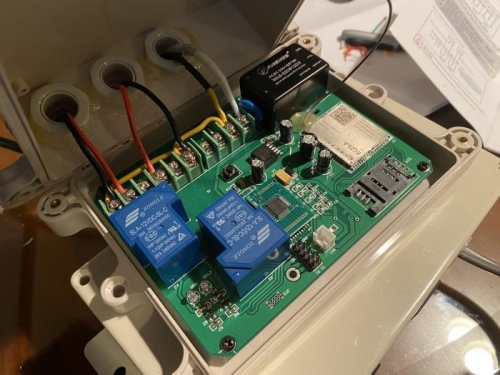 4G remote switch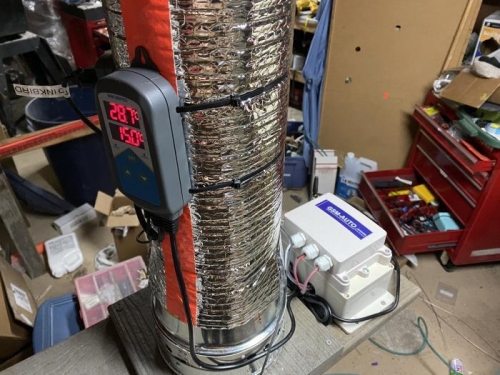 the unit in action
Previous Builder
Next Builder