Previous Builder
Next Builder
Date: 02-21-2020

Number of Hours: 0.00

Short Description: Cabin Heater Testing Again

As was suggested to me, I tried adding an extension from the firewall pick up point, to the cowl opening, to get MORE ram air through the system.

It did not work at all. The air coming in was a good 10 degrees COLDER than in the previous flights without the added scat extension.

I'm just about out of iterations to try. I'm going to remove this scat extension, but after that the only thing I can think to do is buy another, shorter (because only 6" will fit) heat muff and put it on the #3 exhaust. Then I can run the air from the baffle, to the shorter muff on #3, and then feed that directly into this 8" heat muff on #4. That way the air is going through two heat sources before getting to the cabin firewall.

If it works, I don't mind having to buy a second heat muff. Like I've said from the beginning, getting heat our of a VW is just not easy.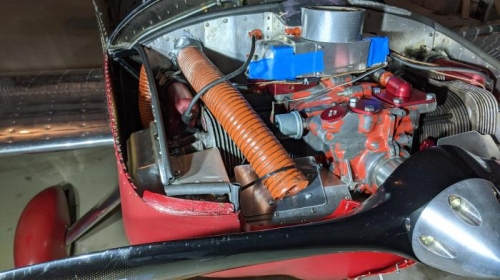 Temporary added scat tubing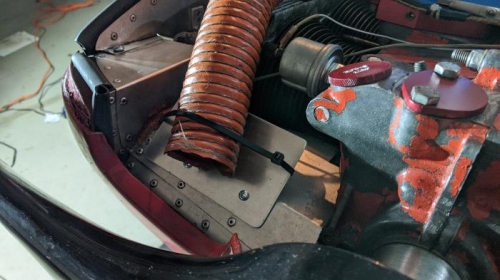 Intake is right at the cowl opening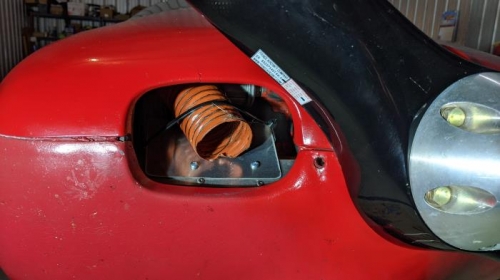 With the cowl on
Previous Builder
Next Builder