Date: 05-20-2023

Number of Hours: 2.00

Short Description: BOTH FUEL TANKS NO LEAKS!!!!!!!!!!!!!!!

OKAY SO I AM SUPER EXCITED TO ANNOUNCE ALL 120 HOURS OR SO WAS WORTH IT.......BOTH TANKS HAVE NO LEAKS!!!!!!!!!!!!!!!!!!!!!!!!! I AM TYPING THIS IN ALL CAPS BECAUSE I AM YELLING HAHA!!!

I retested the left tank because the balloon deflated after 4 hours yesterday.... I was worried of something leaking but is was just a loose clamp around the AN vent fitting! :-( After a quick turn with the screwdriver I resprayed with soapy water. No bubbles and the balloons are the exact same size after 5 hours.

I am going to let these sit all weekend but I'm pretty sure nothing will change in that time.
If there was a leak, I'm pretty sure the balloon would shrink somewhat over a 5 hours duration.

Sigh of relief!

Next week I will prime the outside of the fuel tank ribs and rear baffles.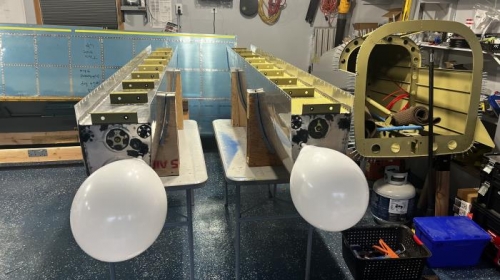 left and right tanks respectively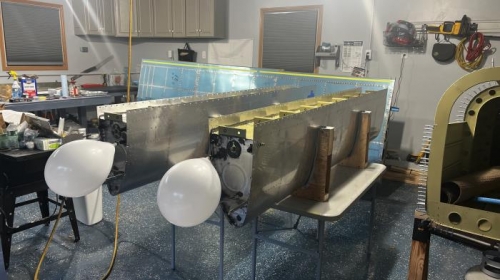 both waiting to see if balloons stay same size:-)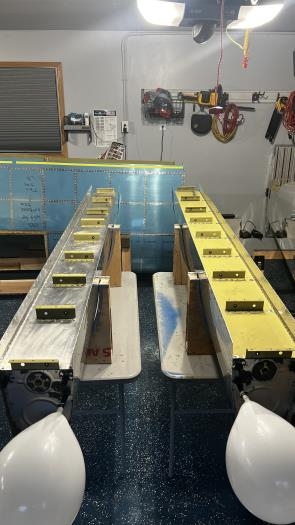 another picture of the pressure test