Previous Builder
Next Builder
Date: 12-29-2019

Number of Hours: 5.00

Short Description: Priming

Finished countersinking longerons, finished deburring and scuffing the rest of the parts.
Instead of the yellow wash primer, I'm painting all of the stuff in the center and forward fuselage with the grey interior paint I have. It is a single-stage primer/color from Rustoleum that appears to be pretty durable based on some testing I did earlier. We'll see.
My wife was kind enough to let me use the dining room for curing the paint. It's too cold in the garage so I don't think the paint would cure well.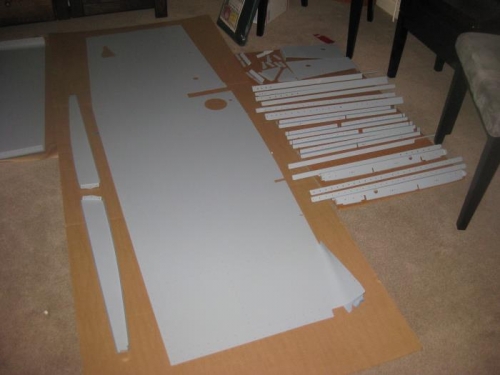 Side skins and all the stiffners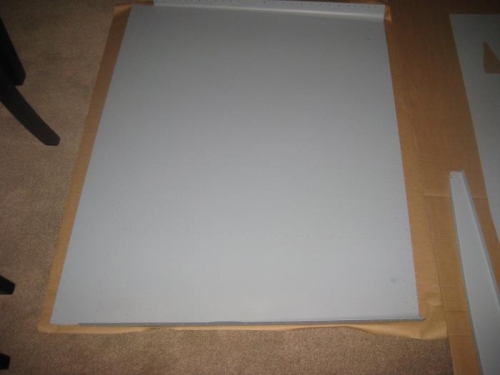 Forward bottom skin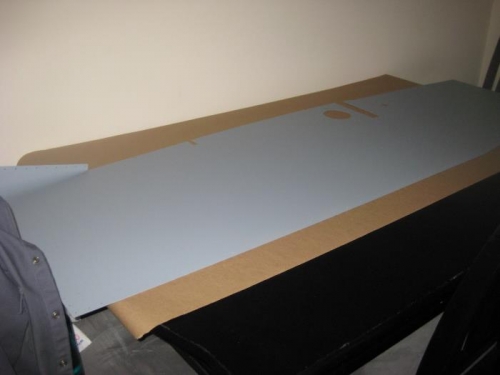 The other side skin
Previous Builder
Next Builder