Previous Builder
Next Builder
Date: 03-22-2020

Number of Hours: 14.00

Short Description: Starboard Stub Wing


Okay, despite yesterday's epic and tiring Trip to The Supermarket, I got a reasonable amount done this weekend. By the by, for Future Me who is somaday going back through this build log, reading what Past Me thought about the different stages of this build... Yeah, remember the Coronavirus Pandemic of 2020? That sucked.

We now return you to your regularly scheduled build log.

I got the after passenger fuselage skin fabricated, drilled, control arm passthroughs cut out, edge rolled, and painted. It was installed on Saturday, along with the C7 wing rib, as seen in the first photo. Today, I got the brackets for the C8 rib drilled, zinc'd, and installed. I trimmed the C8 rib to fit, and intalled it. Then I cut, drilled, countersunk, and sanded the angle aluminum to reinforce the wing walk aft of the spar. I got the lower front passenger fuselage skin fabricated, drilled, fuel and power pass through cut outt, edge rolled, and painted. I got that installed as well.

Learning my lessons from the port side, I installed the fuel line bracket to the lower longeron before installing the skin. I also made the cut out larger, as there's no reason no to.

And now I'm going to have some soup my wife has been making, and a half a beer. In my defense, it's a very big beer.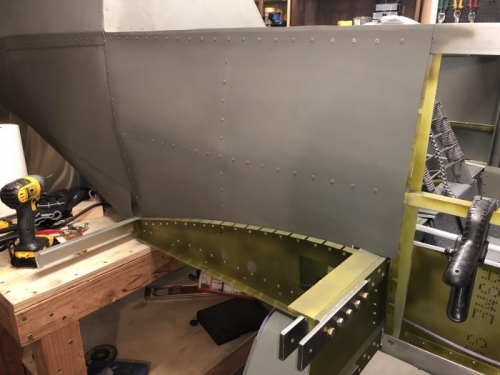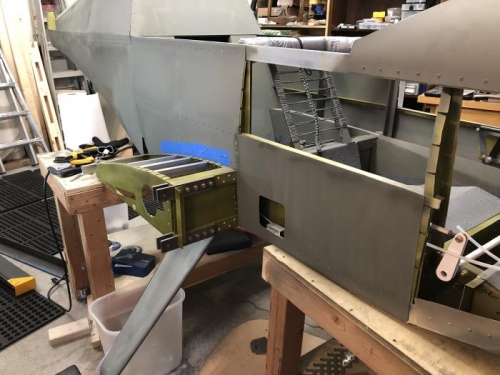 Previous Builder
Next Builder