Previous Builder
Next Builder
Date: 06-14-2018

Number of Hours: 2.70

Short Description: Prep for riveting

Removed all skins (aft outboard, inboard, inboard leading edge, outboard, and deburrede after drilling the various fittings.

Deburred the ribs associated with the strut fitting since they had additional holes drilled in them. Deburred the main spar.

Updrilled the strut fitting and doubler to final 7/16" size using the drill press to ensure straight holes. Riveted the doubler to the angle. Riveted the one rivet hole that resides under the doubler before cleco'ing the angle/doubler assembly.

Rechecked wing level to ensure no twist.

Cleco'd all skins in place; next step is to rivet the lower skins.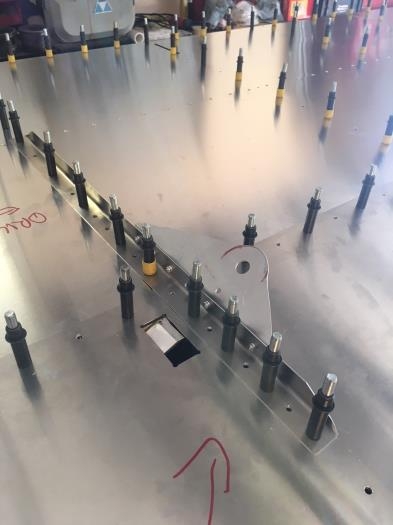 strut fitting in place
ready to go
Previous Builder
Next Builder