Date: 09-20-2021

Number of Hours: 0.80

Short Description: More HD wiring

Crimped the connectors on the short jumper length of cable that bridges the starter contactor with the master contactor.

Cut wire to length and crimped connectors on each end of the cable that will connect the battery / firewall grounding block to the engine and starter. Since I'm connecting to the upper starter bolts, this one cable will ground both the starter housing and engine block due to the long bolts transiting both areas.

Spent some time re-ficutring-out the starter contactor/solenoid; couldn't remember whenter the starter solenoid had to be grounded by the pushbutton start switch, or if it was expecting 12V DC from the button push. It's looking for 12V, so I'm correct.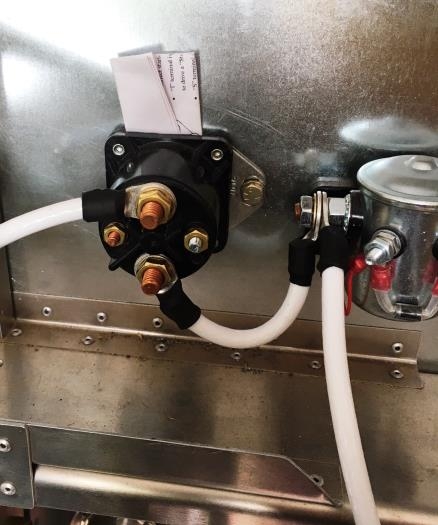 Jumper between master and starter contactors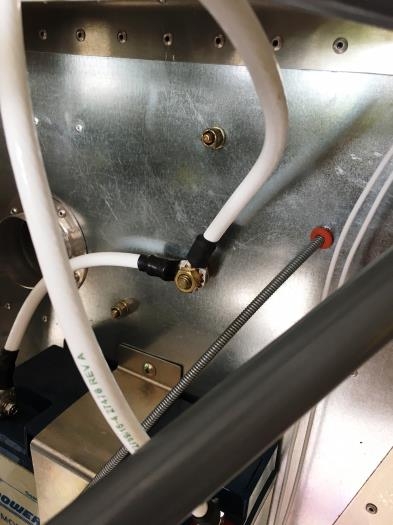 engine/starter ground at firewall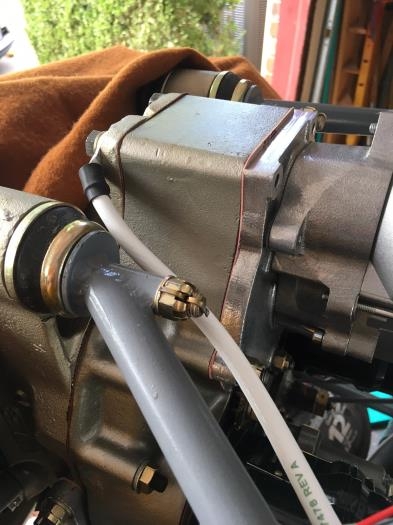 engine/starter ground at engine