Previous Builder
Next Builder
Date: 11-06-2019

Number of Hours: 12.00

Short Description: wings and flaperons

11 people showed up tonight. We continued to do finish work on the covering of the wings. Additonally, we made final adjustments to the aluminum gear locker door size now that the covering has been applied to the wings. FIanlly, we made the decision to stop trying to remove the old plastic covering from the flaperons since we are worried that with the thin aluminum we may do damage to the skin and/or the foam molding underneath the skin due to heat generated by removing the old plastic. We will continue to investigate ways to prep the flaperons.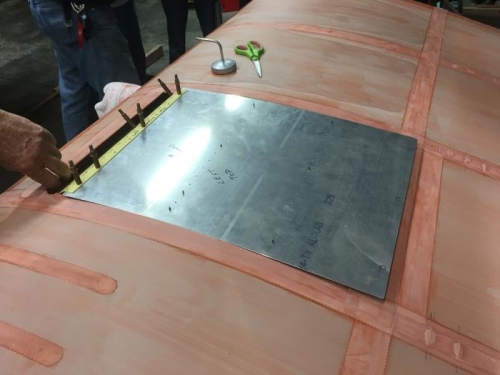 aluminum wing locker covered clecoed in place for final siizing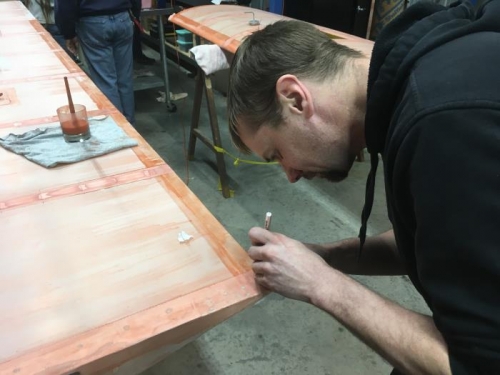 Brian works details in the fabric on the wing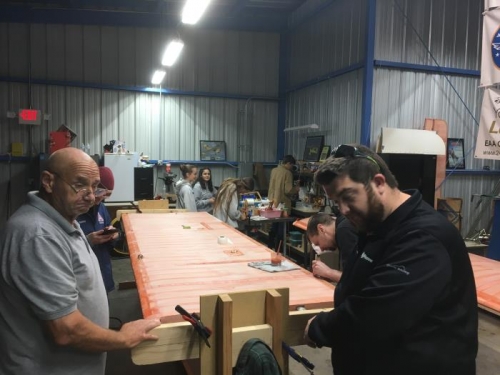 lots of hands to help tonight!!
Previous Builder
Next Builder