Previous Builder
Next Builder
Date: 08-15-2018

Number of Hours: 6.00

Short Description: floor boards and paint

Several members worked on getting a good fit to the floor boards. Several test fits with dremel work in between to get a good fit. We discussed using some aluminum on top of the plywood later for a more durable surface.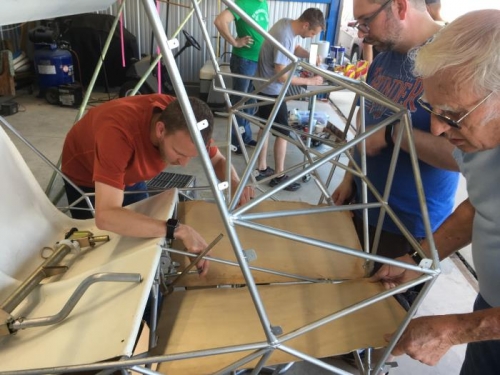 fitting floor boards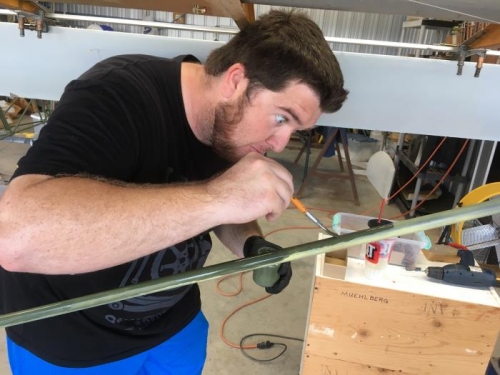 Derrick applies epoxy paint to the left wing strut.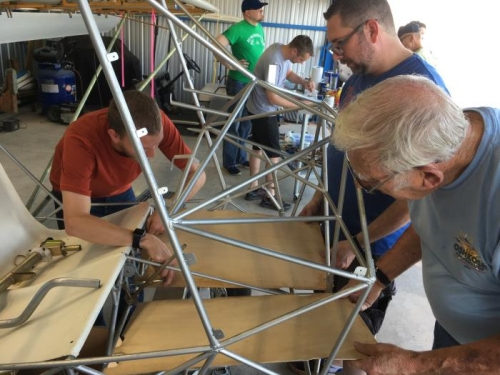 more floor board fitting
Previous Builder
Next Builder