Previous Builder
Next Builder
Date: 04-10-2019

Number of Hours: 12.00

Short Description: varnish and paint

Brian, Jay, Pete, Steve, Carson, Nick were each on hand fro about 2 hours.

We did more sanding and varnishing of the wings including the bottom side of the left wing. In addition we continued work applying an epoxy OD green paint to the fuselage in preperation for more permanent installation of parts.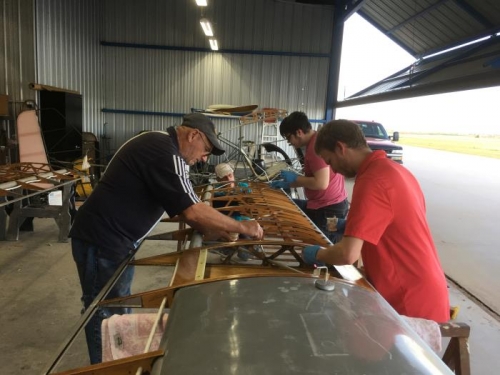 Sand, varnish, repeat!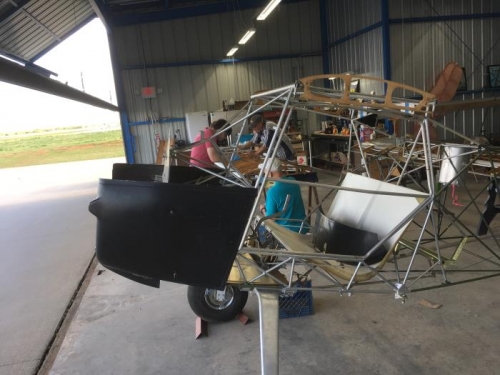 need to remove some pieces to apply paint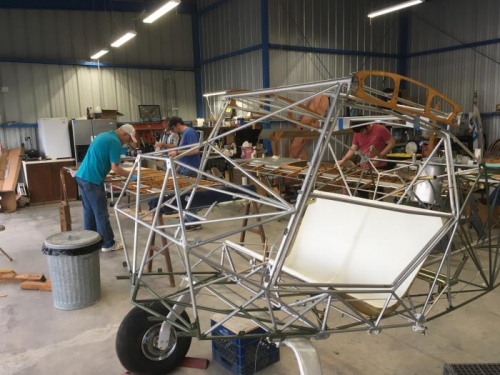 parts temporarily removed for painting.
Previous Builder
Next Builder