Previous Builder
Next Builder
Date: 07-25-2021

Number of Hours: 2.00

Short Description: Riveted Stiffeners to RH Skin

There was one hole on the RH skin that was slightly damaged on the bearing surface, but it cleaned up very nicely with a #30 oversize. I back-riveted the stiffeners to the skin and pop-riveted the shear clips to the stiffeners.

The bottom rib flange and attachment strip was riveted to the skin. This assembly is complete.

I'm now on hold on the rudder until I get an answer about the LH skin fastner hole crack.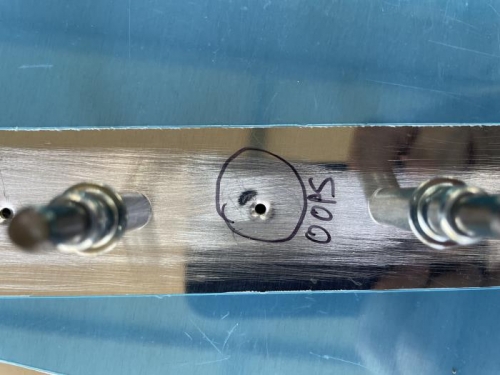 Slightly damaged hole, but a #30 oversize cleaned it up nicely.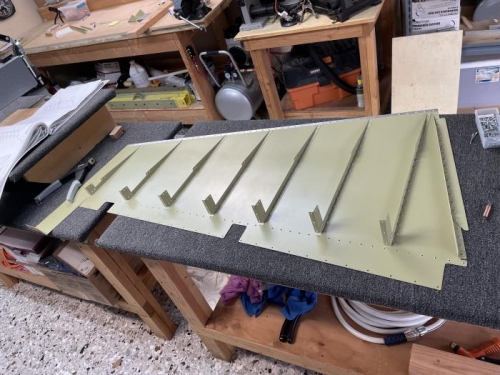 Stiffeners, shear clips and bottom rib flange riveted.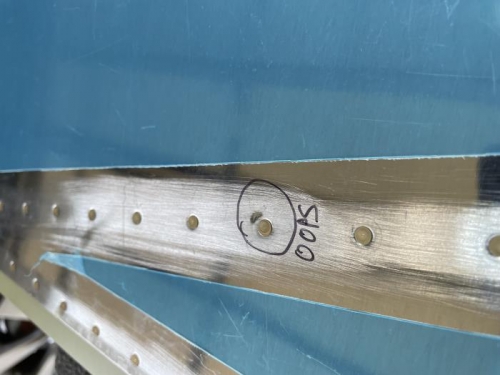 No one will ever know from looking that this rivet is larger than the rest.
Previous Builder
Next Builder