Date: 03-17-2018

Number of Hours: 7.50

Short Description: Riveted the box assemblies to the floor assembly


Match drilled the box assemblies to the floor assembly. Debured the angles and floor assembly. I had to drill out the floor gear points on the left side since they were slightly out of alignment. Riveted the aft box angles to the floor assembly (still clecoed on the forward attachment)

Match drilled the forward and aft braces. Deburred braces and riveted braces into place. Bolted the listed attachment points. Torqued to specification 22 inch pounds and applied torque seal paint.

Match drilled throttel body angle to the box assembly. Debured and riveted on the nutplates. Riveted the angle bracket to the right gear box assembly.

Match drill the mid cabin brackets to the gear boxs. Also match drilled the nutplates to each of the braces. Debured the two braces and riveted the nutplates into place. Riveted the braces to the gear box assemblies and bolted the braces to the 813 weldment. Torqued to spesification and applied torque seal paint

* I only primed the angle brackets that attached the gear box to the floor assembly, which was suggested. (living in the driest state (Nevada) and having grown up in the 2nd driest state I don't expect too much corrosion. Unless the part does not have Alclad coating or recommended by Van's would be the only time I plan to prime parts.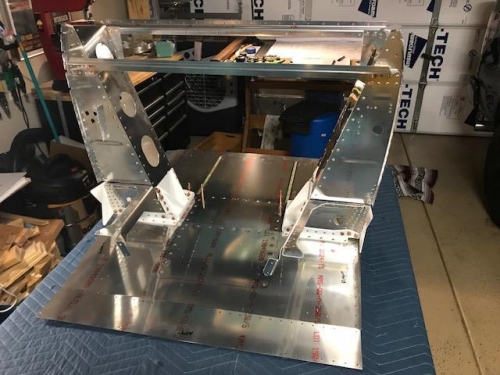 Aft gear box and floor assembly
Mid cabin brace with nutplates, riveted to gear box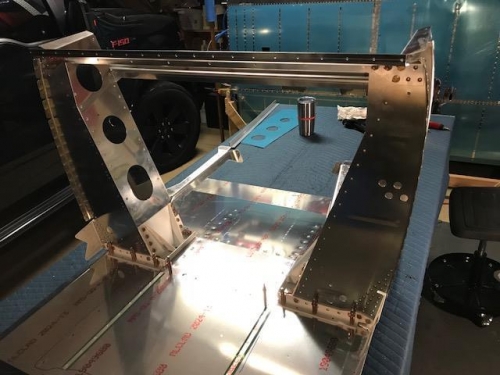 forward gear box and floor assembly