Previous Builder
Next Builder
| | |
| --- | --- |
| Builder: | Thomas Hudgins & Carroll Drake |
| Location: | Ocala, FL - USA |
| Aircraft: | Ridge Runner 3 |
| Total Build Hours: | 466 |
| Web Site: | http://www.mykitlog.com/TCRR3/ |
Date: 12-07-2019

Number of Hours: 3.50

Short Description: Horizontal stabilizer

Wow. This thing is in bad shape. The rust coming through the powder caoting is bad. Sanding was just too labor intensive. I decided to just strip it down instead. I used some industrial stripper and was able to get about 75 % complete today. Still a lot to do but, it is coming along. I have three coats of primer on what work has been done but, I still need to strip the rest and get the priming complete.

We still have the elevator to strip and prime as well as the struts. Time is ticking by but it has to be done right.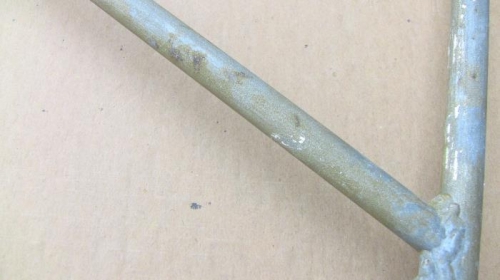 Deep rust from bad factory pre is evident in this picture and number 2 as well.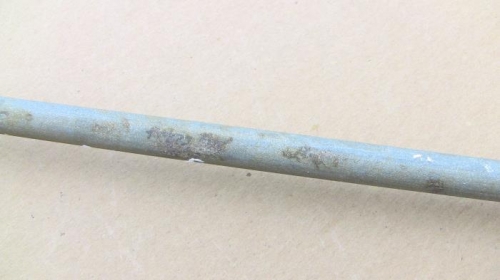 What happened here? trying to get the the comapny party?
75% stripped and primed.
Previous Builder
Next Builder