Previous Builder
Next Builder
Date: 05-01-2016

Number of Hours: 3.50

Short Description: Wire routing


So the wiring runs along the floor to the two conduits you can see in image one. Those conduits create a passage for the wiring to run up the firewall. You can see the exits in image two and three. In image three the exit is just to the right of the center rib in the photo.

A tunnel cover mounts over the wiring on the floor to protect them and the fuel line. That tunnel cover also covers a portion of the firewall and is the heater outlet. After running the wiring forward I had to check the tension on the lines and the fit of the tunnel cover. The tunnel cover needed to be modified slightly to allow the conduit to pass through it. Once I was satisfied with that fit I needed to adjust the amount of wire I had pulled up to the panel. Some wires were too tight. The goal is to have relatively straight liness without a lot of tension on the lines.

I also managed to pull to plastic tie downs off the floor. I had epoxyed them to the floor so I could tie the wires to them. Need to find a better adhesive.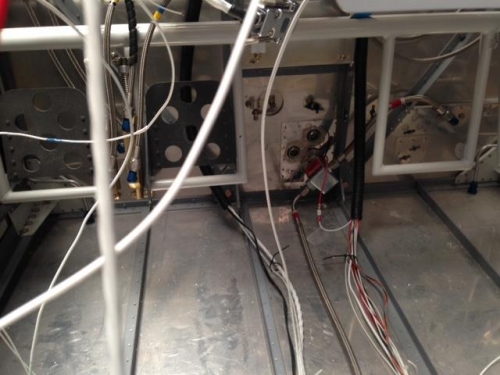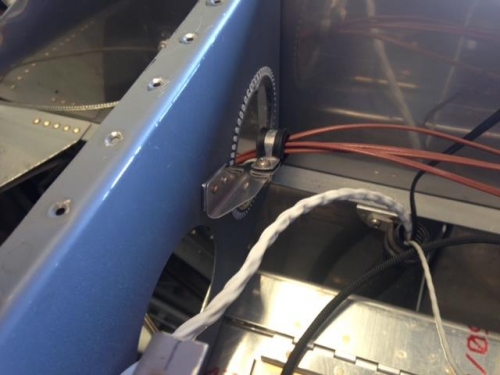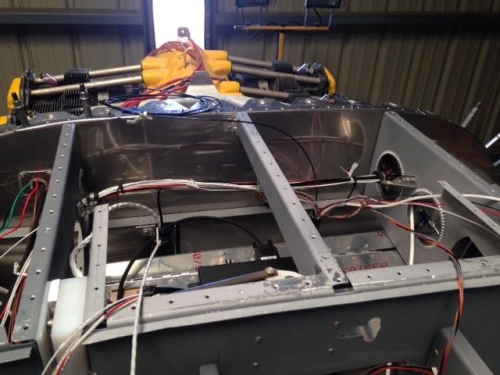 Previous Builder
Next Builder