Date: 05-06-2022

Number of Hours: 4.00

Short Description: Baggage floor drill, debur, and dimple

I took the vinyl wrap off the baggage panels (3) an smoothed our the edges. Fitted and drilled all the holes with the side baggage panels in place. Seems like a lot of this could have done (e.g. drilling and nutplates) prior to all of the assembly, but hey I guess i am just following the plans.

Deburing and dimpleing were next. Parts are ready for priming next.

The plans call for putting the steps in prior to the baggage floors. I've got the parts, but the plans call out seperate plans for those that I don't seem to have them. Must be an OP drawing for these or something, but I couldn't find it on Vans website. I'll give them a call tomorrow.

I am also thinking about provisions for the bottom COM antenna somewhere under the aft seat panels. The aft seat floor panels are permantly riveted so I it would be good to get this done before doing that. More on this later.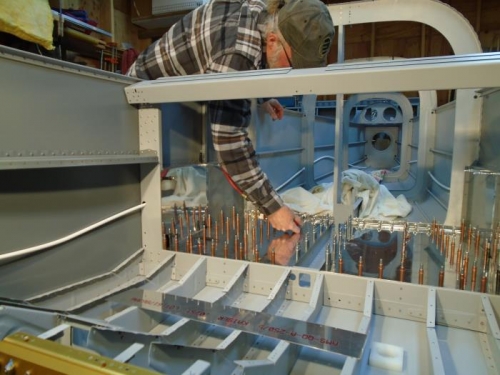 Reach in and drill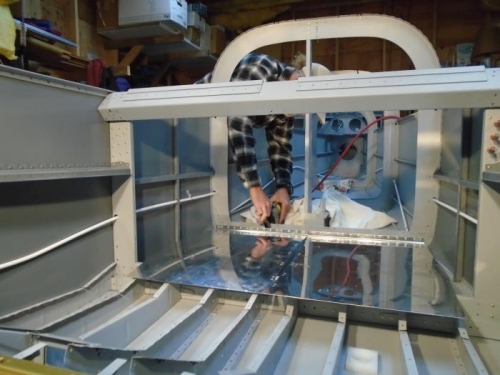 same with the squeezer to dimple