Date: 05-18-2019

Number of Hours: 4.00

Short Description: Landing Light Re-test, Final Rivets, etc, etc, etc


Two weeks back, I was testing my Aeroleds SunRay Plus landing lights when connected to the Molex connector at the wing tip. The Landing Light and Recognition light is one unit, red wire powers the Landing Light, Yellow Wire the Recognition Light, Black Wire is the common Ground.

On first attempt, both left and right recognition lights work, but only the left landing light worked. Tested the power at the Molex connector at the wing tip, 12+ volts. I swapped the left and right lights, this time the right landing light worked, the left did not work, both recognition lights worked.

I should have bench tested the non-working light, rigging up a 12v power source, but did not think to do so, I sent the light back to Aeroleds for replacement. Aeroleds tested the light and found no problem, so back it comes and should arrive Mon May 19.

In the meantime, I re-tested the Molex connector at the right wing tip, 12+ volts. First thing I will do when I get the light is a bench test. I've got a funny feeling it's going to work.

I had a couple of PITA rivets to buck just forward of the left gear leg tower, the one between the forward side of the gear leg tower, and just after of the instrument panel bulkhead. The second, immediately forward the previous rivet. The first rivet was not too difficult, was able to get to the shop side with the bucking bar by climbing in and squeezing into the area just forward of the control stick with the stick far left and back.

The second rivet, well an issue as the tab from the aft side of the baggage compartment bulkhead had gotten bent away from the side skin/angle. I could pull it tight with a clecoe, but not very helpful when trying to rivet. I mixed up a small batch of JB Weld, coated a clecoe with fuel lube, and pulled the tab tight against the fuse. Once this sets, the plan is to remove the clecoe, the tab should stay in place, then rivet. This is the final bucked rivet on the aircraft.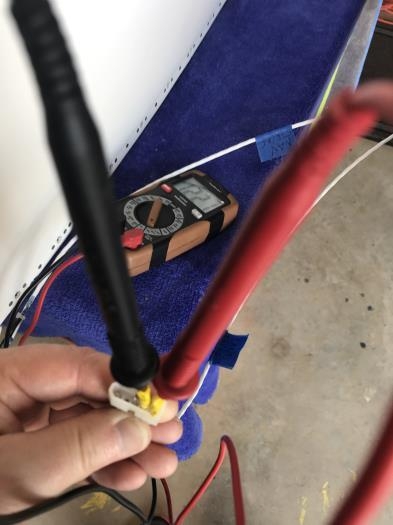 Testing Land Light Molex Connector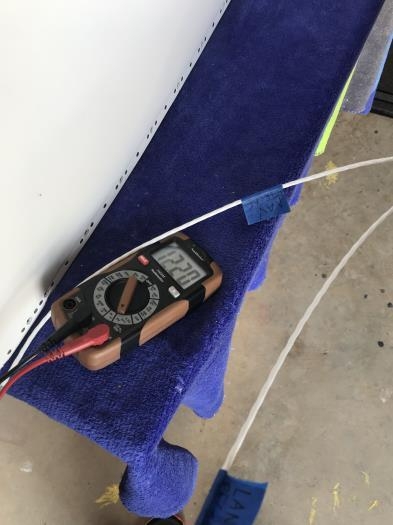 Definately Have Power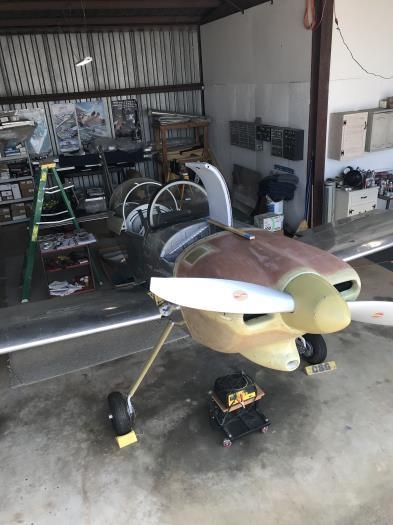 Running out of things to stick on the plane