Date: 01-19-2019

Number of Hours: 4.00

Short Description: HS and VS Fairing End Caps


The weather has been uncooperative for working in the hanger recently, today is relatively nice. Proceeded with creating the HS and VS fairing end caps. Procedure followed:

1. Previously created balsa back stops for the VS and HS end caps. Also created balsa inserts to ensure the fiberglass fairings fit snugly inside the HS and VS.
2. Created template from and old wall calendar for the VS fairing end cap by tracing the fairing trailing edge on to the paper.
3. Set the VS where the end cap is level side to side and top to bottom.
4. Cut the paper template, test fitted the template to the fairing.
5. Used the template to trace the outline on the 9 oz cloth, cut the cloth to shape.
6. Test fitted the cloth laying on the balsa back stop, ensuring the cloth ran up the side of the inside of the fairing sufficiently.
7. Mixed up a single serving batch of West Epoxy 105/205 and poured onto the 9 oz cloth.
8. Used a small brush to ensure the cloth is wetted, then let dry.

Repeated with the HS.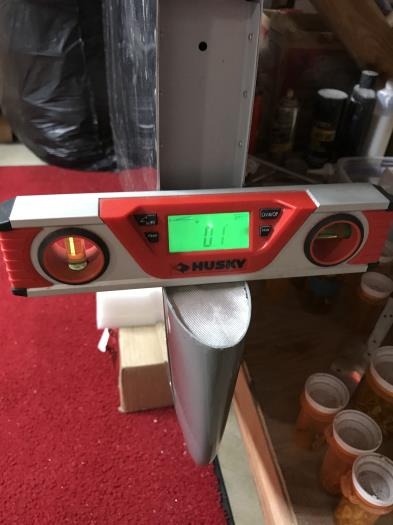 VS level side to side, top to bottom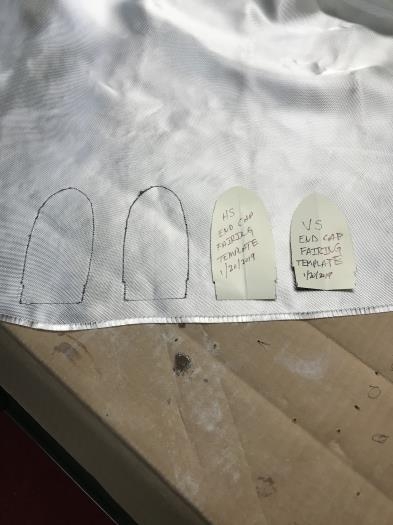 Templates for VS and HS fairing end caps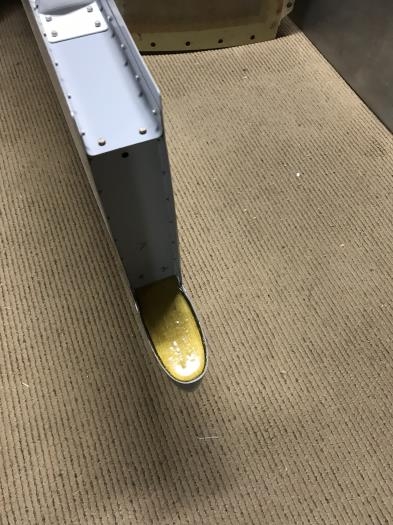 VS Fairing End Cap setting up