Previous Builder
Next Builder
Date: 02-20-2018

Number of Hours: 1.75

Short Description: Left Fuel Tank Attach Bracket

Pretty much a repeat of yesterday except that I went ahead and fit and reamed the bolt holes for the F-796B reinforcement angle before bending the steel bracket. I also snugged the bracket down with AN bolts and hardware store nuts to check the fit. That, and not having to reinvent the bending process saved about half the time it took to do the right one.

Unlike the right side, I had to put a slight twist in the steel bracket to make it flush against the aluminum tank bracket.

Note in the second photo how accurate the drill bushing located the bolt hole. I had the same result on the right side yesterday, but didn't take a picture.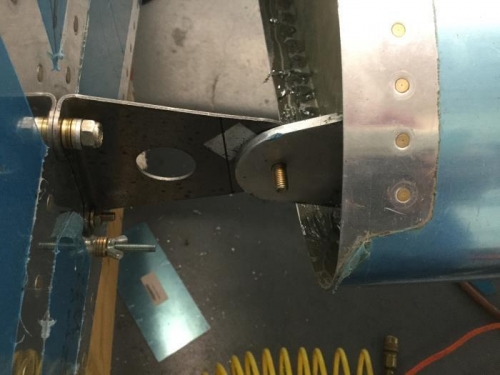 Left Bracket Done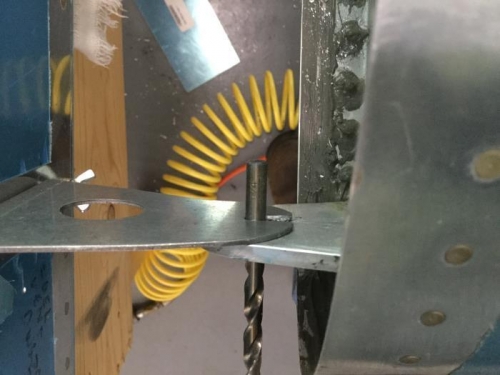 Good Location for the Bolt Hole
Previous Builder
Next Builder