Previous Builder
Next Builder
Date: 05-19-2013

Number of Hours: 2.10

Short Description: Started F-705 Rear Spar Bulkhead

After storing the F-704 bulkhead I rounded up all the parts for the F-705 rear spar bulkhead and got started on assembly. I cut the F-705B rear spar bar to length, drew the horizontal and vertical center lines, and drilled it to the F-705A lower bulkhead cross member. I started drilling in the center and worked my way outboard. When I got to the holes for rivets that will also attach F-705C rear spar bar doublers, I aligned and clamped those in place and drilled both bars in assembly.

I drilled all the #30 holes except for the most outboard ones that are for rivets that only attach the F-705B and don't extend through the F-705C's where they stand off. I'll take care of those after removing the doublers. I still have yet to drill the 3/16 holes to attach the seat belt anchors and F-705H spacer bars. I'll use a drill bushing to accurately locate these holes through the 705A bulkhead member.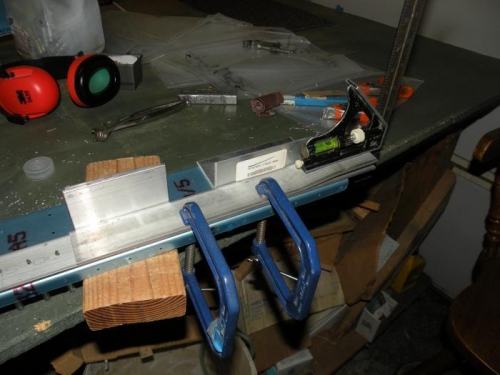 Aligning the left spar bar doubler to the rear spar bar.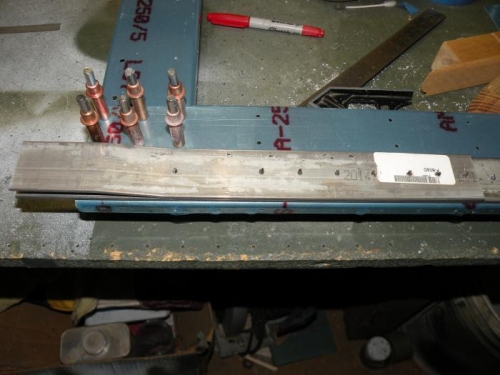 All #30 holes drilled through both bars. The gap is where the outboard sealtbelt anchors will attach.
Previous Builder
Next Builder