Previous Builder
Next Builder
Date: 10-18-2014

Number of Hours: 2.00

Short Description: Fairlead Blocks

Worked on the fairlead blocks today. One of the tricks to making these is not cutting out the individual blocks until all the holes are drilled.

I kept my drill press spindle speed at about 200 RPM. This minimized the burning smoke that you can get when drilling at high speed.

This was one of the first things I needed to do when starting the fuslage, but the hardware kit I bought hadn't come with the needed 3/4" thick phelolic sheet.

I now have all the pieces completed to finish the rear fuselage side panels.

Laid out blocks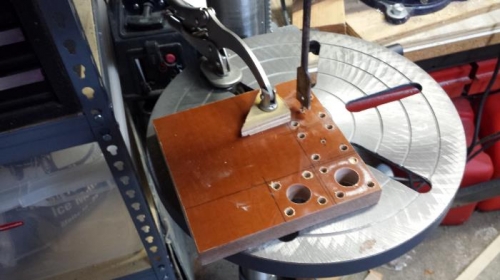 Drilled while still together
Not bad!
Previous Builder
Next Builder