Previous Builder
Next Builder
Date: 01-11-2015

Number of Hours: 7.00

Short Description: Assembling Right Forward Fuselage Side Panel

I've been assembling the Right Forward Fuselage Side Panel this week.

A friend from work told me that the fuselage had a lot of parts - he wasn't kidding. My work table is 4' X 8' and is almost completely covered by the parts that make up the Forward Fuselage Side Panels.

It's going pretty well, I've just had to get creative with clamping some of the pieces that are towards the middle.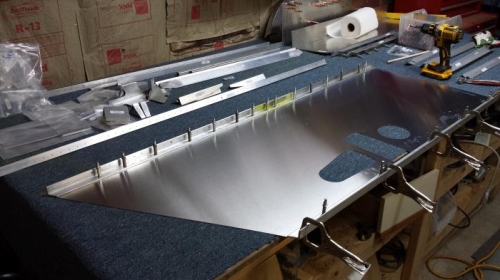 The first step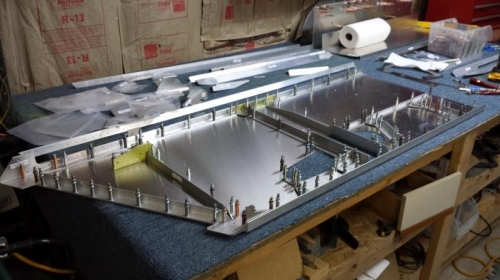 Lots of pieces
Previous Builder
Next Builder