Previous Builder
Next Builder
Date: 11-17-2018

Number of Hours: 6.00

Short Description: Wing/Fuselage assembly

Page 8-74 DWG 80

Using a hole locator and the reference lines and marks on the bottom of the W-804-2-R and W-704-L Wing Lower Inboard Skins, Drilled #30 the screw hole locations in the left and right center bottom skins.
‰
RV-8 Only: Make the left and right F-863-1 Tank Attach Brackets

Centered the F-863-1 Tank Attach Brackets on the two open holes in the forward side skins, then clamped them in place on the T-405 Angles on the fuel tanks.

Match-drilled #12 the two holes in the fuselage into the tank attach brackets.

Marked, then drilled 1/4, the bolt hole which is common to the two parts.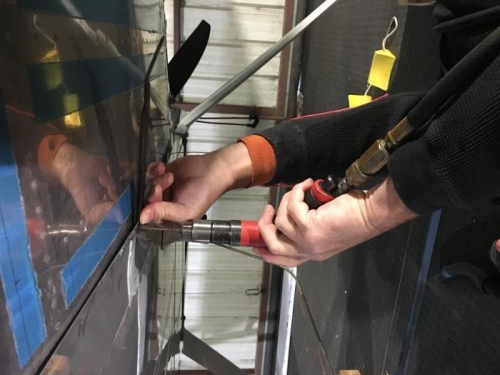 Match drilled screw hole locations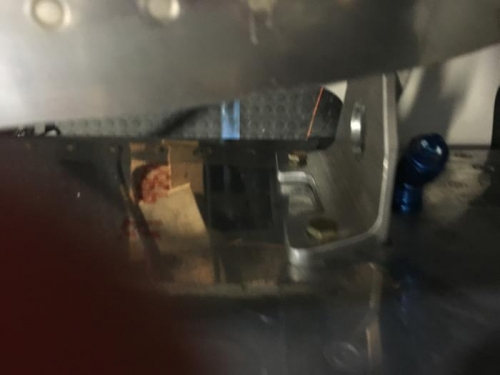 Matched drilled Fuel Tank Attach Brackets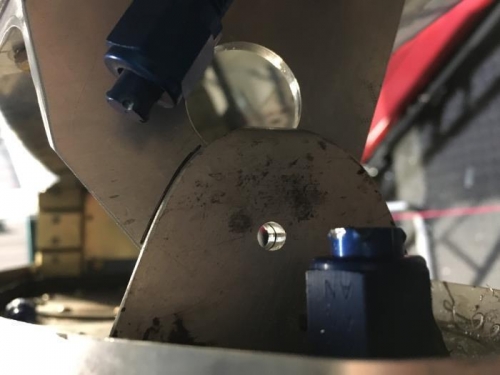 Drilled the 1/4 bolt hole
Previous Builder
Next Builder