Date: 09-21-2018

Number of Hours: 1.00

Short Description: Weighed Aircraft

Finished the final assembly. Defueled the airplane down to unusable fuel remaining. Jacked the airplane up on to the EAA chapter scales. Total weight is 825 lbs. broken down as follows:
Right main: 336 lbs. Left main: 329 lbs. Nose gear: 160 lbs.
I'm happy with the weight. The airplane has full interior primer. exterior paint (except the cowl). Auto pilot, Garmin nav/com with a wingtip VOR antenna. Com 2 input jacks and vertical card compass. Dynon 10" Skyview display and a built in iPad holder. And of course the Rotax 912is fuel injected engine.
The factory quoted weight is 820 lbs. with the carbureted engine.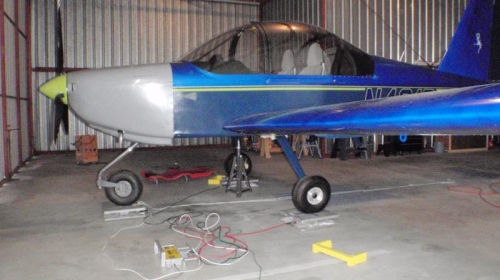 jacking the aiirplane on to the scales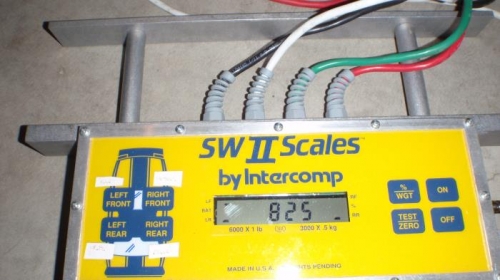 825 lbs total weight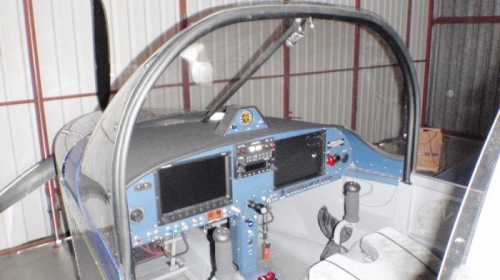 Lots of goodies