Previous Builder
Next Builder
Date: 05-08-2013

Number of Hours: 4.00

Short Description: A start to cable tidying ...


I fired up the Skyview to try to get the EMS and the ADAHRS modules detected by the main unit - got the EMS detected by swapping the 9 pin plugs over. Will have toi check the ADAHRS cables to what is going on.

When I started the wiring I decided to get all the electrics working, then simplify them. So I removed the panel again and documented all the cables. Now all the cables are there I can start grouping and rerouting the cables on the panel to keep things clearer. Most cables are far too long (I was being careful!) so I measured them in place and recorded how much to shorten each cable so it is long enough without cluttering the space behond the panel.

Then it was off to various shops (time not logged as usual) to source new connectors. Still working on a new labling system to replace the electronic Dymo style I had been using. The labels stick to flat surfaces well, but not to each other when you bend a label around a cable and stick it to itself. All the labelling I had done had fallen off - REAL frustrating!!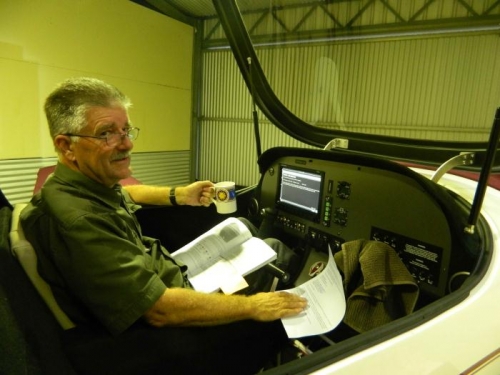 Running through the Skyview set-up menus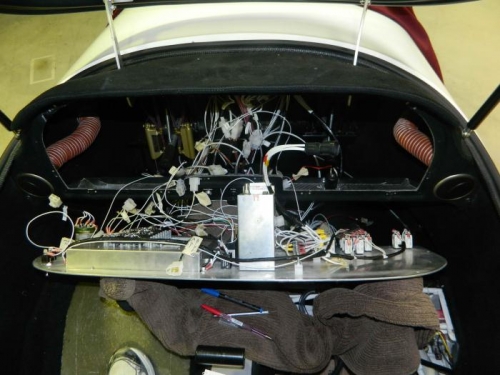 All the cabling worked - but messy.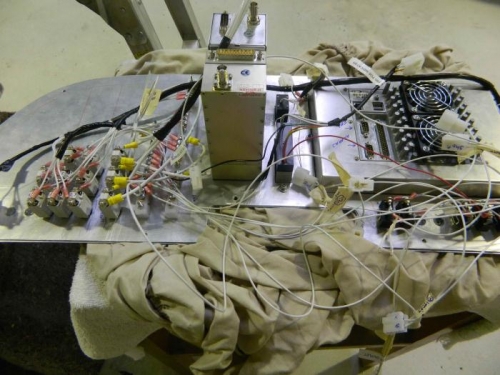 Before tidying ...
Previous Builder
Next Builder