Date: 10-15-2017

Number of Hours: 2.25

Short Description: rewire RPM and FF

RPM still nogo after reseating molex pin for ground. Decided to do a complete re-wire of RPM and FF leads for several possible issues. RPM still nogo... will check with Jason at Aerotronics to make sure his wiring diagram is right and if so, what to check/do next. The diagram was changed by Aerotronics...noted by white out and non-conventionl colors per Garmin wiring conventions.

This is my last major squawk before flying. I have spent many hours on this RPM sensor issue but I think it is importmant to have it working before flight.

Will do final securing of these wires once everything is working.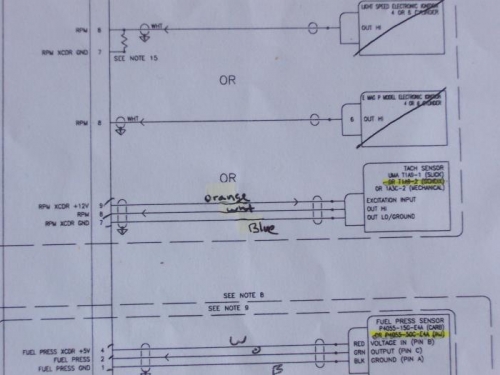 from manual; note white out from Aerotronics
rough wiring; moved to back of baffles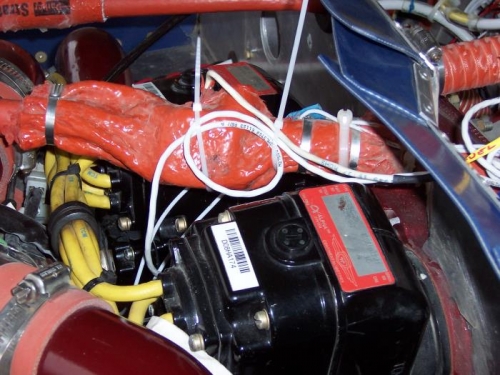 wires routed from front side