Previous Builder
Next Builder
Date: 04-11-2019

Number of Hours: 3.00

Short Description: Rudder skin joining and spar riveting.

Blind riveted left and right rudder skins together as spelled out on 07-09. Some confusion in the location of the stiffeners with the shear clips resulted in two being riveted incorrectly. These were drilled out and replaced. Riveted rudder spar assembly to skins assembly via pop riveting spar to shear clips as called out in plans. Riveted rudder attach strip, bottom rib, and rudder skins together. Pop riveted bottom rib halves as called out in plans. Some pop rivets cannot be reached with my current pop rivet gun, need to get a lower profile one soon to complete.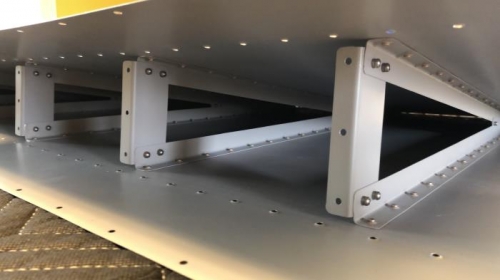 One correct and two incorrect shear clip/stiffeners shwon.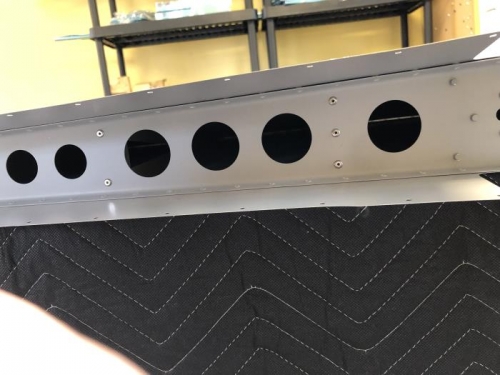 Rear spar pop-riveted to shear clips.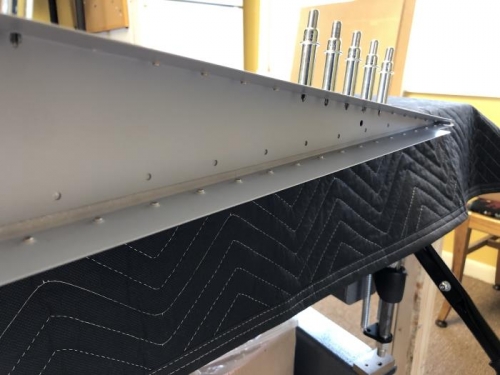 Bottom rib and rudder attach strips riveted.
Previous Builder
Next Builder