Date: 02-15-2019

Number of Hours: 1.50

Short Description: Prepared and Primed VS assembly components

Seeing the temperatures rise above 40 degrees F on a rare temperate February day in NE Ohio, I rushed out to the shop to prep and prime my VS assemble components.

Cleaned all VS assembly components with acetone to remove oils and any remainiing printed ink, scuffed all surfaces with maroon ScotchBrite pads, wiped with clean micro-fiber cloth, then cleaned a second time with acetone. Primed with SEM brand self-etching primer in 39683 Gray from an aerosol can.

I'm pretty satisfied with the SEM aerosol primer. While it's likely not the best option out there, it's the best for me. I don't have any interest in living in any of the coastal or truly humid environments that are in this country so I lean towards priming being overkill for my project personally.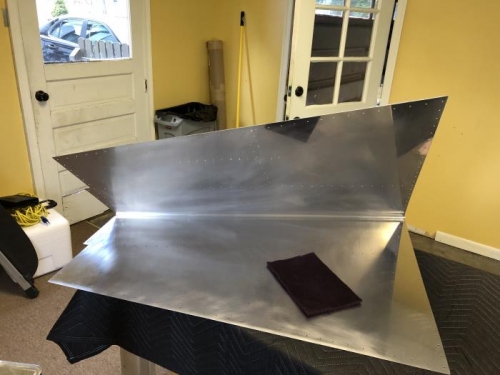 Scuffing surfaces with maroon SB pad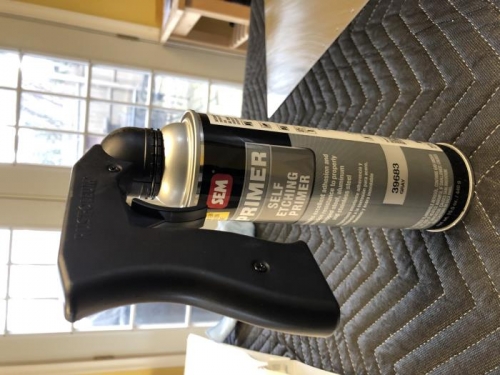 Weapon of choice
Finished pieces, waiting to cure.