Previous Builder
Next Builder
Date: 01-12-2019

Number of Hours: 3.00

Short Description: Flap torque tube pass throughs


When I made my third jig to locate the holes in the ribs my mark for center was a little off, maybe 1/32". So the holes ended up with about a 1/16" or less of clearance on one side. So I spent the time necessary to slide the hole slightly one way and then open it up slightly to make sure it was round. Used the stepper bit to work through the problem and I like the results. I cleaned up the areas and then shot it with some rattle can primer.

Was interrupted to fabricate a bracket for a friend. A small bracket should be fast, but layout time, find a piece of scrap large enough, cut it, bend it and install a nutplate with flush rivets takes more time than you would think.

Got back to the project and started writing down all the little tasks yet to be done before the skin goes on. Probably a couple of weeks yet. I hope to be skinning this wing by the end of the month. I have a couple of tricky locations with limited access for drilling so I made a couple of throw away drill jigs.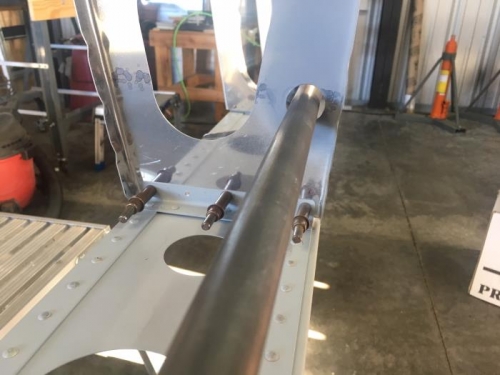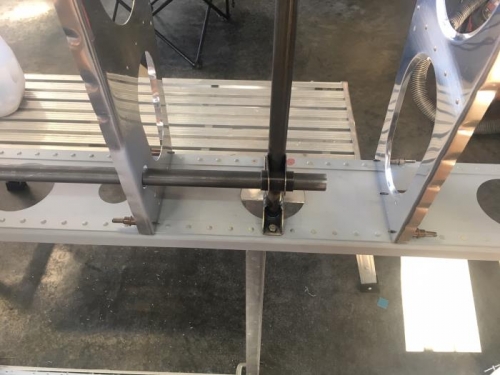 Previous Builder
Next Builder