Previous Builder
Next Builder
Date: 02-19-2018

Number of Hours: 2.25

Short Description: Countersunk Replacement VS-1008

Match drilled and countersunk replacement VS-1008 VS spar doubler. Also deburred all the adjoining holes that got the drill bit run through them while re-matchdrilling. Put the VS skeleton back to gether and ready to add the skin for match drilling.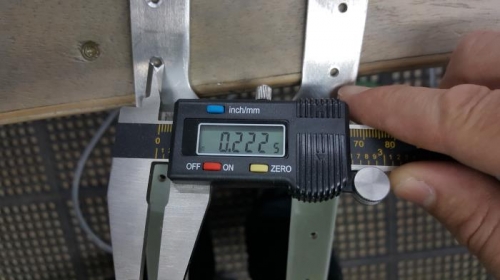 Almost perfect according to https://www.vansaircraft.com/public/Specs.htm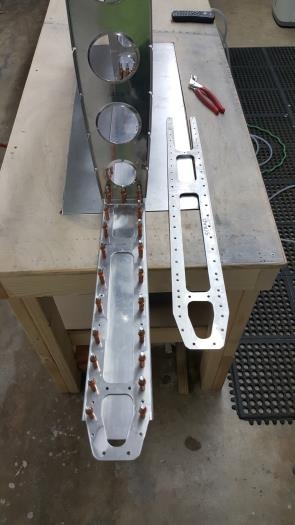 Old VS-1008 doubler sitting on table next to new one clecoed in.
Previous Builder
Next Builder