Date: 01-21-2018

Number of Hours: 4.00

Short Description: Right Flap Finished

1. Checked orientation and pressed in brass bushings in right flap hinges-4 ea.
2. Installed last two 3/16" revits in right flap hinge. I ordered 10 from RANS to have spares.
3. Laid out all ribs. skin and spar for right flap.
4. Clecoed flap together and found two holes not drilled in bottom of action fibs.
5. Drilled missing holes in action ribs--see picture #3.
6. Revited skin, ribs and top row of spar holes.
7. Drilled and deburred bottom row of holes in bottom of skin and spar.
8. Finished reviting skin & spar. Flap in finished.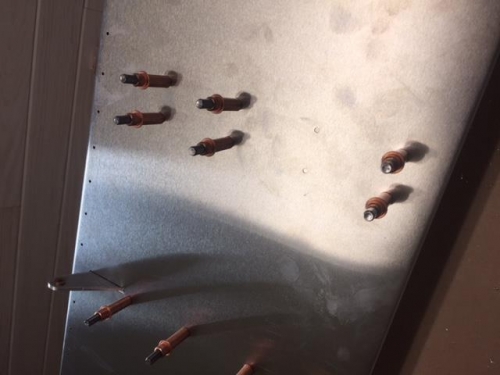 Bottom of right flap has two holes missing from the action ribs.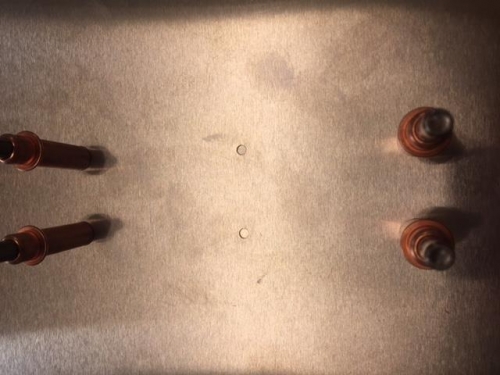 Close up of missing holes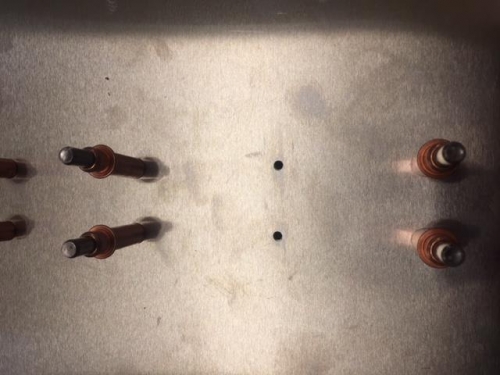 Holes drilled and deburred.