Previous Builder
Next Builder
Date: 04-28-2019

Number of Hours: 3.50

Short Description: Bottom Corner Shaping Continued

Keep working the corners. Ultimately the original templates and my long sanding board were the best way to get the corners down to shape. The templates show the high spots so frequent checking is in order. After they were pretty dang close the sanding block was used to tune them in and make them symetrical side to side. Very please with the results and the bottom corners are near done. I will final work them a little more with 80 grit paper before laminating. So I am about five or six hours for the bottom corners! I will start working the top edges next.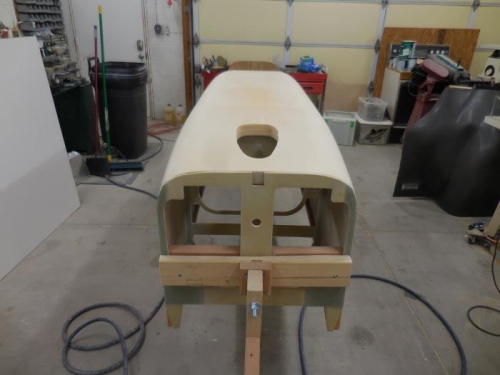 End of Session Two-Even Swept Up a Little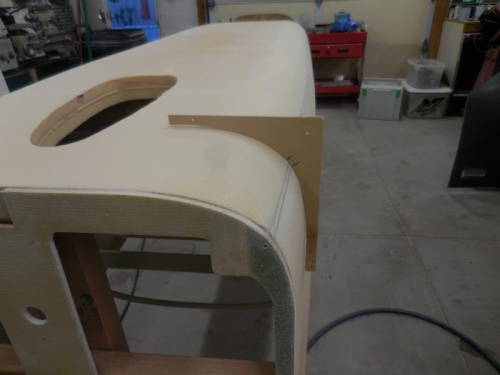 Template in Place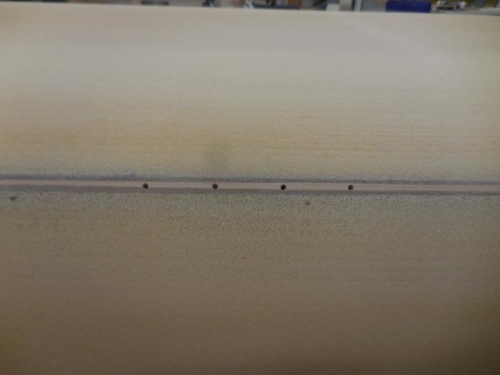 This Show the Effectiveness of the Drill Block an Centering The Seat Belt Fitting Pilot Holes!
Previous Builder
Next Builder