Previous Builder
Next Builder
Date: 11-07-2018

Number of Hours: 2.00

Short Description: Cut Out Left Landing Light Lens and Preped Washers

Marked out the left lens for the landing light. Used the dremel tool with a diamond cut blade to cut the lens from the blank. Used a small belt sander to smooth the edges then 1200 grit sand paper to finish.

Savaged eight aluminum washers from the scrap pill for use in aligning the calipers with the brake disks. Sanded the edges smooth with the belt sander.

Cut four 1/2 by 5 inch straps from .016 aluminum sheet. They are to serve as the holding media for the 8x32 nut plates which will secure the lens in the wing stubs.

Evaluated the wiring for the instruments lights using terminal blocks to manage the wiring.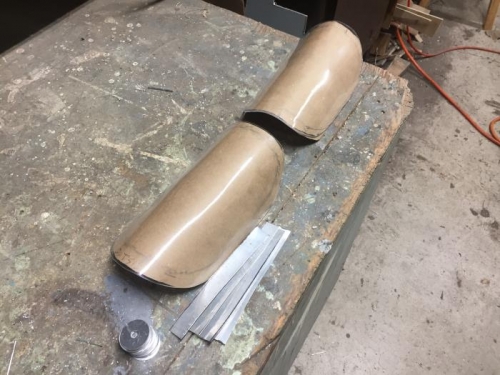 Landing Light Lens
Previous Builder
Next Builder