Previous Builder
Next Builder
Date: 01-13-2019

Number of Hours: 3.00

Short Description: Rudder skin and stifferer prep

Clecoed R-802PP rudder spar in place so I could prep and prime those holes at the same time as the stiffener holes.

After spar holes were final drilled and deburred I alodied the left stiffener and rudder skin cut edges with the alodine pen. The left side stiffeners annd skin mating surfaces were then primed.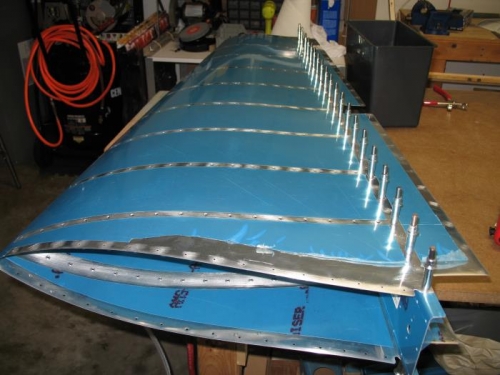 Rudder spar installed for drilling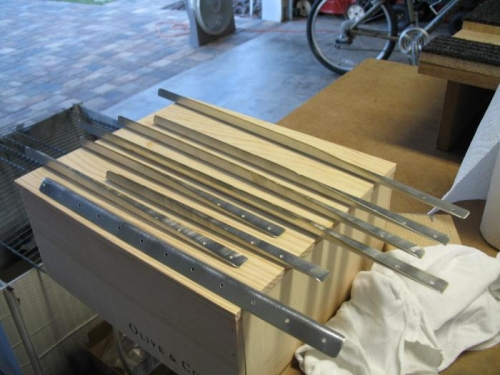 Cut edges treated with alodine pen.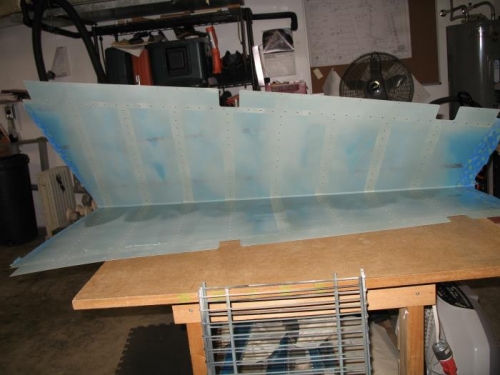 Rudder skin primed
Previous Builder
Next Builder